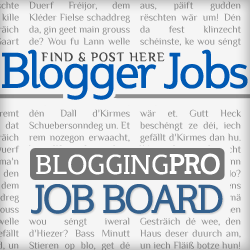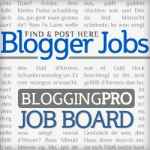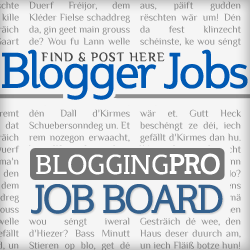 I hope everyone had a good week.
Here are the job board highlights to help you welcome the weekend on an even better note!
FastSlimBody.com, an online resource for weight loss, health and fitness information, is looking for new contributors to join Nagaway's Writer Program. You can suggest topics based on your expertise/interest for our approval, or choose from a list of topics.

A group needs a full stack python programmer.
The Motley Fool is looking for brilliant, compelling freelance writers who can present the Foolish business angle on the news of the day, whether it's stemming from Capitol Hill or Hollywood, Cupertino or Cooperstown, or anywhere in the world.
Do you want to be the member of a Startup which goes global? They are looking for young and passionate Content Marketing Gurus who are ready for new challenges and are open for remote work. If you don't have years of experience, but feel yourself a pro in content creation and blogging feel free to get in touch!
CMS Critic is the primary resource for web development, web design and content management news and reviews. They've launched a new edition of our site focusing on themes and theming and are looking for writers to join our staff and prepare articles on this new site.
Author: Noemi Tasarra-Twigg
Editor of Splashpress Media, writer, and geek bitten by the travel bug.