Website building or website design has turned from a long tedious process with a designer and developer to now offering designers a new range of options and platforms to create their sites independently. There is a wide range of website builders to choose from, some free and some paid, which will enable you to create your own website no matter the degree of your tech knowledge. The best place to start is to identify your skill set, how many sites you plan to create and how creative you want to be. With the market open to a whole host of website creators from DIY basic template builders to professional online design studios catering to the creative professional, it's important to look around and check out the options.
If you're looking for a website builder for your projects this year, we're here to help. We've taken a look at some website builders, and we've put together this quick guide to help you decide which one suits your needs best.

Wix has been around for a while and is geared toward the newbie designer and as such is a DIY website creator. While you may hear a lot of negative things about this particular website builder – especially from the pros – it does have its advantages.
Plus: Ease of use. The interface is all about dragging and dropping, making sure you don't really need to code. The plus is in the fact that many people are used to this type of interface. Also, it has an App Market, which offers so many features.
Minus: Email support only. Tiered packages – a minus if you want a simple structure of paid versus free.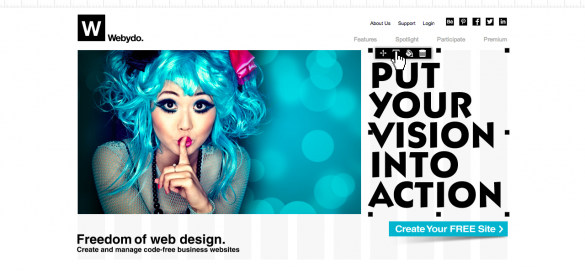 Webydo is one of the leading B2B online design studios specifically catering to professional web design. The platform was created by designers and for designers' needs, which is why they have quickly taken on a lot of attention over the past few months. This website builder also makes use of an interface which is intuitive. Professional designers will certainly love the feel and features of Webydo.
Plus: WYSIWYG editor makes it easy to use. There are two plans: FREE and PREMIUM (at only $7.90/month). Webydo is a huge winner in that it is rich with customizable features. Additionally, Webydo has live pro assistance, which is priceless when you are facing a deadline!
Minus: While it does make use of a WYSIWYG editor, if you are looking for a quick fix DIY creator, then it might not be the right fit. One potential downside is the lack of templates since it is a design platform.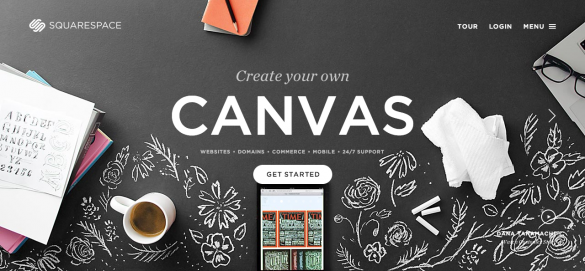 Another old timer, Squarespace is a favorite among web designers. Perhaps the first thing that comes to mind when this website builder is mentioned is its eye-popping designs.
Plus: Designs, designs, and more designs! They also offer a free custom domain for annual accounts, as well as support for SEO.
Minus: You'll have to pay for this website builder, as they only have a 14-day trial and no free option. You might as well consider this at the outset: the cost is $10 per month – $8 if you pay annually.
Wrap Up
While there are still a lot of website builder choices out there, these three are great to start with. Keeping in mind the Wix is geared towards the newcomer with no design skills and offers a DIY platform, Webydo is a B2B online design studio aimed at the seasoned professional web designer, while Squarespace is B2C also targeted towards the DIY user.
The truth is, we've narrowed down your choices for you, making sure you can immediately get on with what you want to do: get that website up and running!