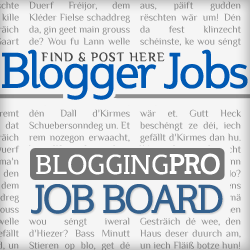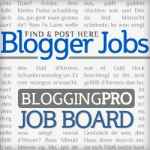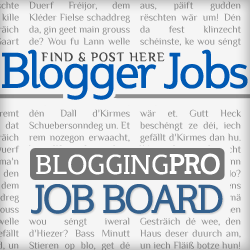 Happy Friday, everyone! Here are the job board highlights from this week. Here's to getting more jobs!
A global employment company seeks talented writers to join their writing team on a freelance basis.
Working as part of a large network of highly skilled and passionate bloggers, you will be expected to write informative, newsworthy and interesting articles for CareerAddict (www.careeraddict.com).

Needed: A strong writer, with WordPress knowledge (get online and research) with a career, passion or knowledge by experience in Fashion, Beauty, Hair, and Lifestyle articles.
The fastest growing website for interactive online guides is hiring smart writers who have writing experience, first-hand knowledge, or expertise in a variety of topics.
Writers should be able to research and collect information from a variety of sources and experts including text, videos, and "pro tips" from topic experts to produce longer form, instructional and engaging digital guides.
Needed: freelance legal content writers for marketing team. Writer(s) will produce quality content regarding criminal defense, personal injury, and medical malpractice areas of law for web publication. Specific knowledge of these legal areas a plus; however, any writer with engaging prose, attention to detail, research skills, and an ability to put forth good copy in a timely matter is encouraged to apply.
Website looking for a low carb and diet blogger. If you are a nutrition expert or are interested in low carb diets, apply now.
Author: Noemi Tasarra-Twigg
Editor of Splashpress Media, writer, and geek bitten by the travel bug.