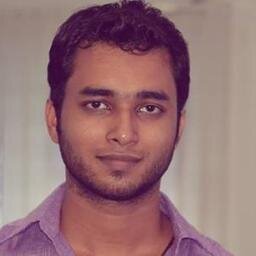 Editor's Note: This post was written by Christy Kunjumon, an inbound marketer at TechWyse with more than three years of experience. He primarily focuses on analytics, CRO, SMM, local SEO and link earning. You can follow him on Twitter @christykunjumon to get his latest insights.
2013 was an interesting year for SEO's as there were number of algorithm updates from Google. Many thought SEO has breathed its last breath, but as we know SEO is never dead but alive and well and just… different!
For spammers and link networks, the year 2013 proved to be a game changer. Many link networks, article posting, exact match keywords and directory sites were penalized.
So what is there to expect in 2014? Here are some suggestions and predictions for SEO's and companies who look forward to seeing what 2014 brings for SEO.
Content
Quality content and ethical content marketing strategy will help you win in 2014. The fuel of marketing is content and if there is no fuel, the system will not work. Producing quality content related to the business is key for businesses to keep in mind.
Attract, Acquire and Engage should be the motto in 2014. This is the year of non-interruptive marketing. You should deliver information that makes your buyer more intelligent, rather than simply pitching for your product or service.

Source
Social Media
In 2013 we saw social platforms continuing to emerge and many more companies started spending more for social media promotion. Effective content promotion/outreach needs huge social media presence and engagement, and social media plays one major part in content promotion. An estimated $10.24 billion dollars was spent in 2013 and this will increase to 20% to 30 % in 2014.
Things to do in 2014:
Create an effective outreach strategy and effective budget.
Enable your readers to spread your content with social sharing buttons.
Engage with customers, improve customer experience.
Apply DMAIC (Define, measure, analyse, improve, control)
On Page
Best practices to adopt in 2014:
Revisit keywords research strategy and formulate corresponding landing page.
Give importance to content freshness, titles, URL structure and presentation.
Structured data will continue to grow, semantic mark-up and the use of schema or RDFA will aid the ability for a site to be optimized.
Give importance to site speed and mobile-friendly designs.
Research and spend money on creating linkable assets.
UX and conversion data are the keys for success.
Links
Links are directly proportional to content. If the content is high-quality, you'll get quality links. Thus, producing quality creative content is the key for successful link building. Article sites and low-quality syndication are not worth the time and effort.
There will be less article submissions in 2014 (e.g. ezine articles); instead, most of these will be published as guest blogs. Target on the quality of content and placement of links while guest blogging.
Blogger outreach will be a strong part of this and webmasters will certainly still produce top-quality content on their web sites and attempt to pitch the bloggers with that content. This is link earning and relationship building. This will play one of the most important strategies in 2014.
Google Authorship and AuthorRank is another important aspect that will play an important role. Google has already started showing the metrics "Author Stats" related to content of which we are authors. This means each author has been rated as per certain metrics. This increases with the use of Google+. I predict that in 2014 SEOs will try to gain popularity in the industry and that this will impact their influence socially and in the SERPS.
Few link Tips for 2014:
Link out to bloggers with large followings.
Connect with influencers in your market.
Get influential people involved to spread the message.
Promote and appreciate others.
Have a relationship with your social connections.
Email sites/people you mentioned in your blog posts and ask them to give some social love
Watch Lessons learned in 2013 and actionable advice for 2014.
As we turn the calendar from 2013 to 2014, adaptable internet marketing will place emphasis on authenticity and relevancy. This is going be the motto of 2014! This is an ever-changing industry and the SEOs who constantly improve will eventually evolve as winners.