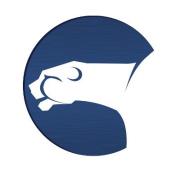 How secure are you when you surf? If you don't use a VPN service, the answer is probably "not very". You could be exposed to all kinds of hackers, phishers, and malware bent on getting your private and personal information. Identity theft is nothing to play around with.
Kepard provides premium VPN service to help you stay secure and keep your private information private. That already sounds pretty good, right? Well, what if you could get that service for free for three months? Even better, right?
Kepard is giving away free premium VPN service to three lucky winners in this giveaway! If you win, you'll get access to all of the services associated with a Kepard premium account, including limitless bandwidth, high-speed data transfers, total security, and much more.
You Definitely Want this Service
Unless you've been hacked or have had your information compromised before, you probably haven't given much thought to security or using a VPN service. Most people don't think about it until it's too late. Identity theft can mean hassles like changing credit card numbers and passwords, or it can mean major debts and legal problems.
Either way, you don't want to deal with it. With Kepard's VPN services, you can surf the Internet without a care in the world, knowing that all your information is safe and secure.
Kepard has a seriously large network of servers, giving you access to US VPN, Canadian VPN, UK VPN, German VPN services, and VPN services in the Netherlands.
Wherever you may be when you log in, if you log in with one of Kepard's VPN accounts, you'll know that you're safe and secure. Kepard is dedicated to keeping your information away from anyone out there snooping, whether it's hackers, marketing companies, or government agencies. With Kepard, you can log on and surf wherever you want, even in places with applicable website blackouts and restrictions.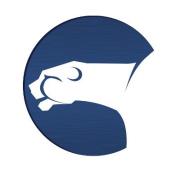 Let's Get Started!
If you're ready to get more security online, all you have to do is follow these three steps to get a free three-month VPN account from Kepard for free!
1. Tell us in the comments below why we should choose you for free VPN services. Give us a good story, and you could be a winner!
2. Tweet this text: You can win 1 of 3 free VPN accounts from @kepard (RT to enter)
3. Visit us on Facebook at Kepard Facebook. "Like" the page, and then check back regularly for all kinds of news updates and to see if you're a winner!
To actually gain entries, please follow the instructions in the Rafflecopter widget below.
a Rafflecopter giveaway

Giveaway Deadline
The giveaway runs from today till Thursday, February 27. We'll announce the winners on February 28, Friday.
Good luck! Don't forget to check back on Friday or visit our Facebook page to see if you've won three months of free premium VPN service!