The once popular guest blogging marketing technique has been experiencing tough times recently as the method of promoting oneself and brand is being viewed as a spammy, low quality practice. The reason for this is that so many "online marketers" have been littering the web with low quality, oftentimes stolen content as a means of contributing to the target blogs. These guest bloggers approach sites offering to write articles free of charge while only requiring a couple links back to their sites in an effort to build their link popularity, to name a few. Many of these sites being linked to have bad reputations in Google as either spammy or malicious and thus degrades the quality of the linking host's blog in the process. A majority of guest bloggers in the blogosphere have become like a virus.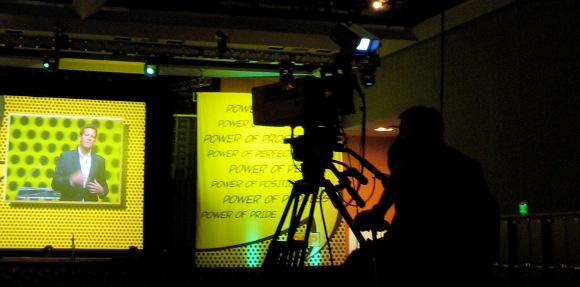 This powerful technique of gaining popularity online is being ruined by so-called marketers and even Google has begun to shun the practice. There is a silver lining, however, and excellent quality still trumps it all. The practice appears dead but it is still a useful technique if you're willing to spend the time to be genuine and offer real content users find interesting.
What's Your Motivation for Guest Blogging?
Motive is a great determinant of success and how your content is interpreted on the web. Just think about it; when someone is solely motivated to get a sale from you it becomes very obvious. They are absolutely consumed by the hope of acquiring you as a customer and their methods show and its not very attractive. Then you say no. In the scheme of blogging, if you're madly driven to just promote yourself and your products, your quality shows and your audience sees through your B.S. and your reputation is marred.
So how should you approach guest blogging? Guest blogging needs to be used genuinely for adding value to the community you are engaged with, or are interested in engaging. Your guideline for writing a guest article should not be based on word count but a high requirement for value and relevance. As a roofing expert, for example, you should be approaching a host site with articles that provide a new spin, new roofing methods, interesting discussion that sparks thought or some new useful insight on the industry. It absolutely needs to serve the audience and your writing and message need to be truly authentic.
Don't Be Discouraged, the Art is just Maturing
Do not be discouraged because guest blogging is not quite as popular anymore. Instead, rejoice because less people are doing it now which means more room for you to take off. Markets always go through this period of maturity where the idlers and feather weights are stripped and fall away because they don't know how to provide a quality service. The same goes for the economy and periods of depression where the weaker companies die and the resilient ones remain afloat and conquer. Its the same with this guest blogging thing.
Your Goal
Your goal is to step up your game and keep producing awesome content. Personally, I would never reject a guest author who has proven that they want to contribute to my audience by:
A) Producing something shareworthy, original and useful for my existing readers
B) They have a genuine interest in forming a mutually beneficial relationship and becoming active in my community.
If you are truly interested in becoming a major name in your niche and are willing to serve then by all means go ahead, offer that guest article. High quality guest posts on relevant topics on popular sites will still flow excellent link juice your way. This still has a very positive impact on your SEO strategy.
Therefore, as you market yourself and your blog let serving be your guide and continuously think about how you can engage the blogging community in new and enriching ways. Stick to the plan and persevere and remember, it can't be just about making money, that is not the prize.
Robyn-Dale Samuda is a Web Developer & is owner of Yuraki, a Website Development, IT Consultation & Online Marketing Firm in Jamaica. He has a passion for the web and helping clients achieve more online.