Load time and responsiveness are very important factors to consider when building a blog design to deliver content and services to the public. Think of your blog as delivering a service and if your site takes a long time to load its no better than going to a restaurant and waiting half hour for a meal that should be delivered in 5 minutes. Faster load times simply mean a better experience for your readers plus your chances of converting sales or acquiring a loyal reader is significantly improved. In addition to that, Google and Bing now use your websites' load time as an indicator for your placement in search engines. Faster sites are placed higher in the results.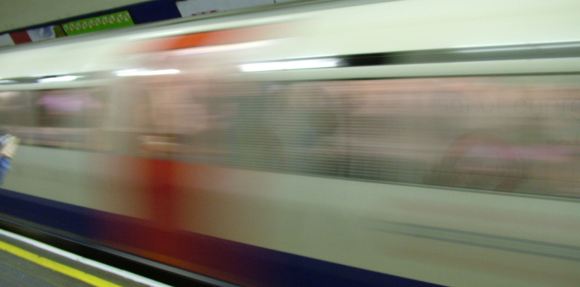 I know there are hundreds of good articles on the web about website speed but there aren't many for the WordPress newbie. So without getting too technical, here are some simple changes you can make to your blog to speed it up and offer a more natural experience for your readers.
Reduce Number of Social Share Icons & Counters
I know you're jacked up and excited about getting your content shared and spreading throughout the web. Hold your horses, too much of anything is not good and too many social sharing icons will drastically reduce your blog's load speed. There is no need to have 20 different social share icons individually implemented on each article, especially if every single icon is pulling data to be displayed as a counter. Your site will be especially affected if your blog's main page, where all your articles are listed with the excerpts, or in some cases, full text is shown, has all social buttons shown for every single article. So, if you have 20 articles shown on your home page, your site is calling that social data 20 times.
Solution:
Reduce your number of share icons with counters to the 5 networks you mostly use or have given you best results. In case you want to have 20 social share icons, ensure that they're not all showing counters. The scripts that call the number of times your content is shared can take a lot of time to gather and display that data.
On your blog's home page, disable the share buttons there and enable them only within each article. Creating a widget in your sidebar with your general social profile info is fine as its only called once per page load.
Recommended Plugin: I recommend the Smart Layers Addthis plugin which will give you all the social sharing options you need while optimizing their load on your website.
Reduce Number of Posts Shown on Front Page
Reduce the number of articles shown on your homepage to a maximum of 10. Its easier to load 10 than 20 or even all your articles per page load.
Instructions:
In your WordPress dashboard, go to:
Hover over Settings then click Reading
Where it says blog pages to show at most, reduce this number to 10 or less.
Save your changes
Also, presenting your readers with all your content at once will not yield better results but can scare them away. Show readers your most recent and useful content and direct them from there.
Remove Duplicating Plugins
There are hundreds of thousands of free plugins available for download for WordPress, some good, some bad and others just plain ugly. As you sift through the free plugin database you'll find a host of really useful stuff. Now it doesn't mean that you should download and install every "good" plugin you find, the key is to find the few that will do exactly what you need.
Ensure when selecting plugins that you aren't duplicating features as this can cause certain processes to be run twice or create conflicts which leaves features useless. For example, there are a number of security plugins that offer a suite of features to protect your blog but will slow your site down because of everything that's running. Choose one that does the job really well.
Rethink Your Hosting Provider
In this digital age, don't be stuck with an under-performing hosting provider, the technology is now much too affordable and available for you to settle. I've been with HostGator for 3 years now and have never experienced any downtime and also have some experience with WPEngine, which is a step up from HostGator and is designed specifically for WordPress users.
Switching to a better host can improve your site load speeds by up to 50%. I can help you with transferring your sites here if you need some technical assistance.
Automatically Optimize Your Images
Images use a lot of disk space especially if you're using a really powerful camera. Larger images mean more load on your website and reducing the size and optimizing images will help greatly. WordPress has built-in options for reducing image sizes but that's not all that can be done. Use the plugin, WP-Smush.it to automatically optimize your images while you upload them into your pages and posts without losing image quality. I've seen Smush.it reduce image file sizes by up to 50% so imagine the bandwidth saved and speed gained.
Note: Smush.it will only work on images uploaded using WordPress' media library and not images that are designed as part of your site's theme. Ensure you use the Bulk Smush.it feature once you've installed the plugin found under your Media Library menu. This will "smush" all existing images on your blog.
Use WP-DBManager Plugin
In addition to the database backup features in WP-DBManager, there is an "Optimize Database" option which can be set to optimize your WordPress database automatically. This feature is very important especially when your blog's content grows and activity on your site increases. Spend some time getting to know this plugin.
As you experiment with improving your site speed, use Pingdom's Website Speed Tester to see where you are in terms of your site's performance. Kinda like doing "before and after" shots when going on a diet. As you add more elements to your site try to think about and research how they will impact your site's load time and user experience. A few minor changes can make a world of difference.
Robyn-Dale Samuda is a Web Developer & is owner of Yuraki, a Website Development, IT Consultation & Online Marketing Firm in Jamaica. He has a passion for the web and helping clients achieve more online.