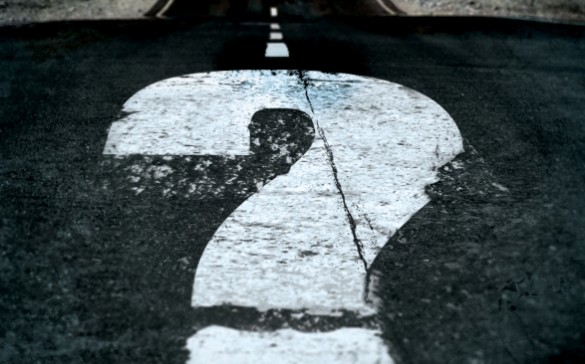 A professionally designed and developed website is always best when launching your blog with the hope of captivating an audience and seriously making your mark in the blogosphere. A beautiful, user-friendly designcan contribute significantly to the success or failure of your site as more readers are now keen and hungry for good quality design and content. If your blog lacks standard functional elements such as a seamless reading experience, facilitating easy communication and basic up-time you'll quickly find your blogging efforts doomed.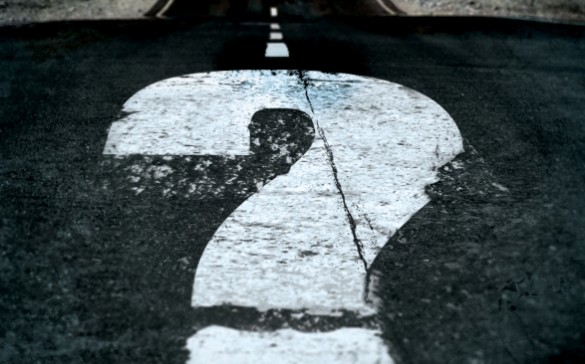 Hiring a professional developer may not always be the best option as I'm sure many are strapped for cash and doing it yourself may be the only option. Regardless, I recommend seriously considering hiring a pro with the experience and vision to walk you through and take care of the hard work.
However, hiring the perfect developer is not a bed of roses and with any project you need to be clear about what you want to accomplish and ensure that you hire someone with the right skillset, experience and personality to see your project through.
Here are some very important questions you need answered in the affirmative by whichever developer you're considering to hire to ensure you avoid unnecessary heartache and loss.
Let's See Your Portfolio
If you didn't have an opportunity to view the potential developer's portfolio then you need to ask for it. This gives you an idea of the developer's skillset and the opportunity to see whether he/she has done any work similar to what you require. A great way of validating what they can do for you.
Ask the developer if you can get referral contacts from past clients and get permission to contact them and ask questions regarding the work done for them. The developer should be ready and willing to provide some contacts.
Although its always good to give a newbie a chance, nevertheless, you don't want to invest where it's clear there's no experience to backup promised work. If you'd like to give a newbie an opportunity, ensure they have a personal portfolio of projects they're working on for fun. Their own personal projects should display their skill.
What Happens If You Disappear?
You need to make it clear to your developer that you need to have complete control of the assets of your finished site. This means all administrative backend login credentials, web host control panel and domain registration details. Its not that you're creating an air of mistrust but anything can happen at any point in time. What if he/she kicks the bucket and dies, what happens to access to the site you paid for? How does control get transferred to you?
Can We Sign A Contract?
Any reasonable developer should be willing to sign a contract which clearly states the deliverables, timelines, costs and any clauses accounting for any scenario you can think of in order to protect both you and the developer. The contract ensures that objectives are clear, gives you official confirmation that the developer agrees to deliver and can be used to legally recoup any loses if the relationship falls apart. Any significant undertaking should be accompanied by a contract which addresses needs and expectations of both parties. If your developer is reluctant on signing one then you should look somewhere else.
Security
Have your potential developer clearly explain how they plan to make your new site secure. It may be a lot of technical information but ensure that your developer knows that you expect code and work that is secure and will not be an open doorway inviting hackers to come crawling.
You can have these basic expectations highlighted in your contract as well.
Will the site be Mobile-Friendly or Responsive?
With the average users consuming the web via mobile devices and tablets set to outsell desktops by next year, your money will not be well spent if your site is not mobile-friendly. It is an absolute necessity that you hire a developer with competencies in developing for mobile viewing. Ignoring this feature will eliminate a large portion of your future audience who will be trying to access your site via mobile. This is the direction that web is moving towards rapidly and you need to be ready for it.
Your Alternatives as a Non-Technical Person
If you don't have the budget for hiring a developer there are still powerful tools and services online that can help you get up an running in a short period of time. Certainly, you will be bound by the limitations provided by each service but exploring and testing these options will give you a great feel for what you will need and you won't be completely in the dark when you're ready to hire.
WordPress.org is a great free starting point for building an online presence where you'll find tons of themes and plugins to use. Themeforest is absolutely the best marketplace to find premium WordPress themes to get you going and Tumblr is free, hip, functional and simple. Other great website building tools such as IM Creator and Website-builder.com are affordable and powerful tools for learning to build and launch your own website. You've got to get your hands dirty a little to truly understand what is required and clearly define your vision.
As you seek a developer to help out with your new web presence your primary goals are ensuring that you're both on the same page regarding expectations and you have a good understanding of what he/she has promised to deliver. Communication is key, so do not be afraid to ask questions, even if it seems a little annoying. Remember its your money.
Robyn-Dale Samuda is a Web Developer & is owner of Yuraki, a Website Development, IT Consultation & Online Marketing Firm in Jamaica. He has a passion for the web and helping clients achieve more online.