Gone are the days of being completely reliant on a web developer for getting the most out of your website or blog design. To make any changes that affected design and functionality, one would almost always have to consult a developer or designer to get the job done. Or maybe you're still in that boat. With the rise in availability of free and premium WordPress themes many non-developers have been able to easily launch respectable web presences.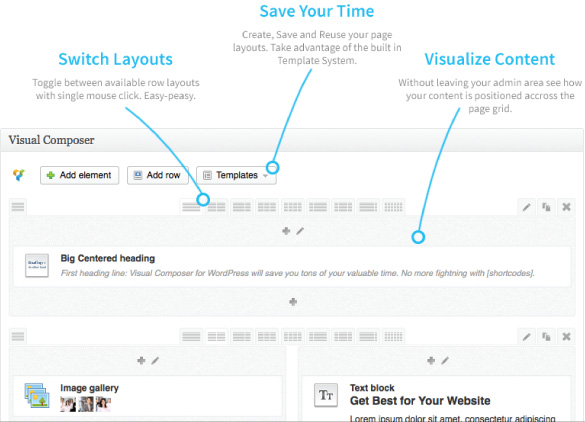 Theme and plugin marketplaces such as Themeforest, Eleganthemes or Woothemes provide lots of quality themes to choose from with functions that seamlessly offer the average person, with a little heart, the ability to customize their website to a certain degree.
Traditionally, there's a limit on what can be done with these premium themes and users often find themselves hitting a ceiling on how far they can go in customizing themes without the help of a developer. At some point, what you do with your theme still ends up looking similar to others who may have purchased the same theme you're using. You still sacrifice originality.
The great news is that WordPress developers around the world are continuously working to revolutionize how non-developers work online and we now have a few powerful plugins with the power to completely overhaul any WordPress website without getting into any serious coding.
Here are 5 affordable, easy to use and powerful WordPress layout builder plugins that will place the power of a developer in your hands. They're all you'll ever need.
1. Visual Composer for WordPress
Visual Composer is one of the best layout builder plugins I've used so far as the creators are somewhat close to perfecting the art of making the design process seamless for newbies. There's still a slight learning curve though. However, nothing too terrifying.
You'll find this plugin on codecanyon.net, a WordPress plugin marketplace with so many options you won't know what to do with yourself. Visual Composer builds layouts that are responsive and mobile-ready and with over 40 beautiful content elements. It also gives users the option of embedding widgets within page and post content. Something that many other theme builders can't get right.
The cool thing about this plugin that makes it stand-out is that it gives you the option to create your own reusable page layouts templates. Other page builders require that you start from scratch for every page you're building. So if you have a cool layout that you want to use for multiple pages, simply save that layout design and open for use on your other pages. Big time saver! The plugin has worked with every theme I've used it on, which means great compatibility, and can be used with almost any post type.
Check out the video below to get a more in-depth look at its features in use.

It's an affordable $30 at the Codecanyon marketplace. Trust me, that's a steal for all the capabilities packed into the plugin.
Get the Visual Composer WordPress plugin here.
2. Elegant Themes Drag & Drop Page Builder
This drag and drop page builder is a great layout builder plugin that allows you to create multi-column and highly customizable layouts for your WordPress site. Its unique canvas allows you to add preset elements such as sliders, tabs, buttons, columns, icons, boxes, tabbed content and more to uniquely customize your pages.
Here's a video to get an idea of how the plugin works:

Elegant Themes is a theme club, so their price of $89 not only gives you access to download the page builder plugin but also full access to download their database of 87 premium WordPress themes. That's a great deal and their themes are well built.
Download their page builder plugin here.
3. Ether Content Builder
Ether is another Codecanyon marketplace plugin for the non-developer interested in creating powerful site layouts and designs. Not quite as feature rich and seamless as I would want it to be but its a pretty useful page builder nevertheless.
Give the plugin a test drive here and you'll find their sales page here.
Free Options:
If you're definitely on a tight budget and really need some extra customization options for your website or blog for free, then these will give you a start.
4. Zilla Shortcodes Plugin
This is a useful free WordPress plugin allowing you to add columns, buttons, toggles, alerts and tabs with the click of a button. Its not as powerful as the paid options above but will definitely give you functions and features you won't find in your standard WordPress installation.
Download the plugin from Themezilla here.
5. Shortcodes Ultimate
Though I've never given this WordPress plugin a try, it seems to provide a decent set of options such as column layouts, tabs, media embeds, sliders, dividers, boasting 40+ shortcodes and responsive layouts. They have a 4.7 out of 5 star rating in the WordPress plugin repository so that should count for something.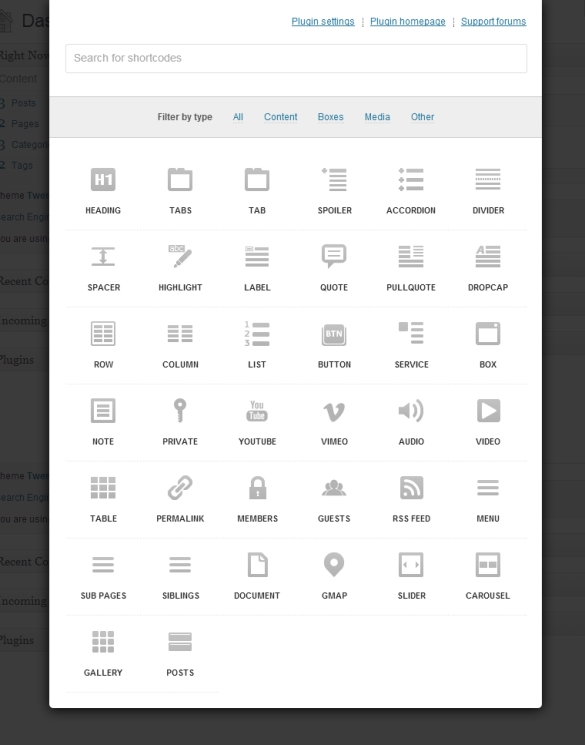 These options are free but bear in mind that free plugins don't usually come with active support. If you run into any problems using them, you will basically have to rely on the WordPress community to help out.
These powerful drag and drop WordPress layout builder plugins are exactly what you'll need to customize your blog or traditional website.
Have you spotted or used any WordPress layout builders that you absolutely love and think tops these that I've mentioned? Feel free to share them below in the comments.
Robyn-Dale Samuda is a Web Developer & is owner of Yuraki, a Website Development, IT Consultation & Online Marketing Firm in Jamaica. He has a passion for the web and helping clients achieve more online.