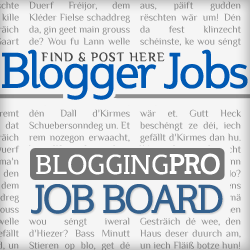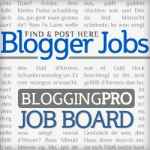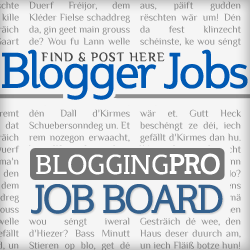 Good Friday morning! Here are the job board highlights from this week.
Have a great weekend!
Trusted Tech are looking an experienced computer / IT expert to write informative and interesting articles and how-to guides for their computer support / repair website, http://www.trustedtech.com.au. You'll be writing about a variety of computer topics which relate to individuals and small businesses.

A leading marketing firm in the city is seeking an offsite Copywriter to assist their team. They are in the midst of crafting messaging for a new consulting service pitch. The ideal candidate should be able to consolidate data and give it a bold and polished voice. Previous experience taking technical content and simplifying it for the general public is desired.
The world's largest millionaire dating site is looking for long-term freelance writers to work with them to write high quality articles/press releases. PR and SEO related experience would be an added bonus.
Viral Network Inc. is looking for finance/stock market writers to publish 'ghost written' articles to a number of top financial blogs such as:
– SeekingAlpha
– The Wealth Report
– Business News Network
– Investing.com
You must be an already established presence in the industry and knowledgeable enough that you can talk about a company after reading an article and little research.
Author:
Noemi Tasarra-Twigg
Editor of Splashpress Media, writer, and geek bitten by the travel bug.