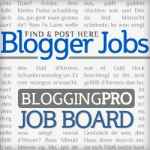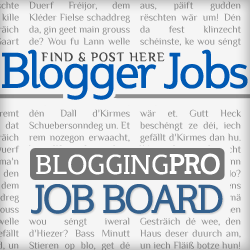 Good morning, everyone! I hope you all had a good week.
Here are the job board highlights for today. Enjoy the weekend!
Does bad grammar give you a grimace and careless copy make you cringe? Vixen, VIBE Magazine's sister brand, is looking for a grammar-obsessed copy editor/writer to top edit (and cover) beauty, fashion, entertainment, and celeb interviews for vibevixen.com. Candidates must have a highly developed editorial voice with a distinctly feminine perspective and urban edge.

Writer Town is looking for writers to contribute to their growing and dynamic content website. Writers can publish articles based on many different topics.
Looking for freelance writers experienced and proficient in writing copy for commercial Web pages. The company has various clients with websites that require anywhere from 100 words to 600 words of content to inform and persuade customers to purchase products. If you have experience writing website copy for commercial sites, they'd like your talent.
Tech Times is a digital media startup that owns and manages several news sites, and delivers engaging content on technology, health, science and other interesting topics for diverse audience. They're looking for talented and web-savvy reporters/bloggers (full time/freelancers) who are passionate about and experienced in writing on various topics.
4-Ventures are looking for experienced freelance blogger(s) familiar with subscription-based business models, SAAS metrics, business economics, lean startups. Making complex things simple, they are striving for thought leadership in the area of business case development and evaluation for startups, entrepreneurs, investors, universities. You should be able to understand and blogs about Saas Metrics such as in blogs like http://www.forentrepreneurs.com/saas-metrics-2/ and http://chaotic-flow.com/saas-metrics/.
Author: Noemi Tasarra-Twigg
Editor of Splashpress Media, writer, and geek bitten by the travel bug.