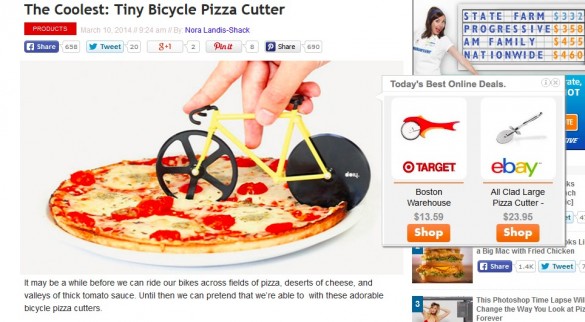 Ever since the Internet became a household "necessity", online advertising has become a part of it as well. In some ways, online advertising is not so different from traditional advertising in that it targets specific customers and aims for conversion. In many ways, online advertising is so different from traditional advertising as well.
The Internet landscape is in a constant state of flux, and online advertising needs to adjust to all the changes as well.
These days, in-image advertising is one of the new ways to catch the attention of customers, without necessarily giving them a negative experience. We have to admit that online ads have become intrusive and irritating to many a reader. Then there is the fact that many online readers have acquired "ad blindness". Research actually backs up the concept that in-image advertising is less intrusive and more effective.
No matter what, though, online ads are here to stay. The challenge is to find creative ways to introduce ads that actually helps users, and that's one thing in-image advertising addresses. Basically, in-image advertising uses an image as an ad unit, which is placed as another layer over an existing image in the page.
That's where Imonomy's in-image advertising platform comes into the picture. Taking advantage of how images capture attention better than conventional ad blocks, Imonomy places related in-image ads that do not interrupt the reading process. Take a look at the example below, where the in-image ad only shows when the reader hovers over the image.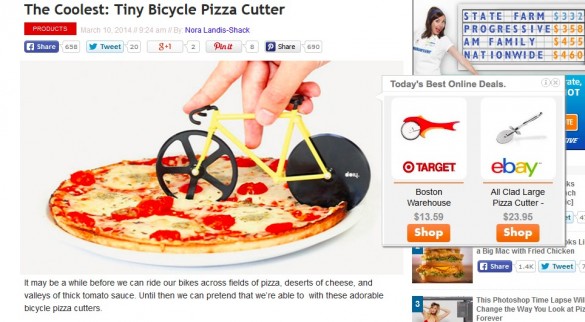 As you can see, the ad is closely related to the image/article, increasing the chances of the reader actually needing or wanting the product being advertised.
Imonomy does offer other ways of displaying in-image ads, which you might actually have seen in some web sites already. Take a look at this example.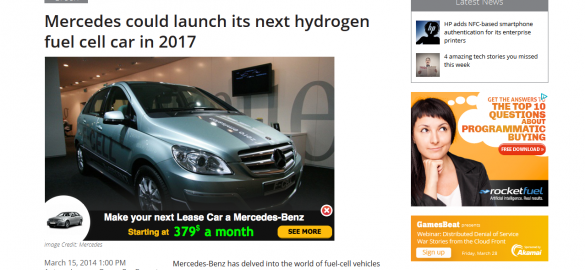 If you are reading an article about Mercedes, the chances are that you might be interested in leasing a Benz at some point, right?
For sure, Imonomy isn't the only in-image advertising platform out there, but it does offer quite a few advantages, not the least of which is the fact that they already work with more than 10,000 publishers, making sure that your ads reach a wide audience.
Additionally, if you take another look at the two examples given above (not that you need to, really), you cannot ignore the fact that the ads displayed are very much related to the topic of the image AND the topic of the article. This is the edge that Imonomy has over its peers in the niche: they make use of a visual semantic engine, which recognizes and understands text, making sure that ads displayed are relevant and timely; which in turn results in the ad being less intrusive.
Whether you are a blogger or a publisher, you can make use of Imonomy. The sign up process is easy and quick: just visit their homepage and click on the Get Started button, which will redirect you to a short form, and then you're good to go.
If you are looking for an ad platform that will benefit both you and your readers, check out Imonomy. It might be just what you've been searching for all this time.