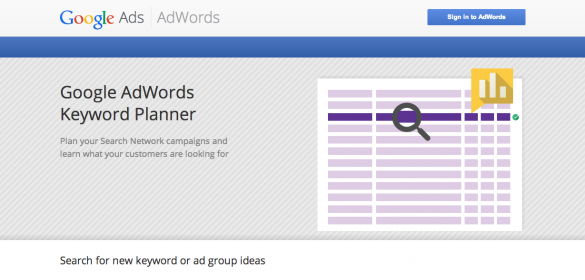 Google is the most-used search engine in the world.  SMB to major brands vie for good search presence, yet search intent and subsequent sales are dictated by users.  Marketers meditate upon, devise strategies, and methodically track metrics related to unique keywords and phrases.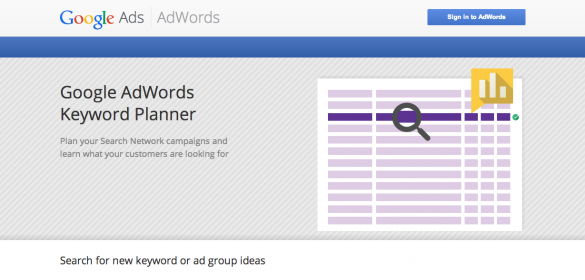 To help marketers make the most of endeavors and associated ad-spent dollars (Google's biggest revenue point is its AdWords advertising platform.), Google Keyword Planner helps small business owners and marketers associate consumer-driven words and phrases with brand-provided goods and services.
In order to gain a better understanding of the Planner, mastering it for better content ideas, consider the following.
Consumer Intent
It's established keywords and phrases mock consumer needs.  Further defined, brands need to assess varieties of queries existing within specific industries.  For example, a paint supplier may devote web properties to selling paint and providing guidance on application respectively.  Because, some consumers may be buying while others searching for information, so keywords need to reflect the variations within the sales cycle.
Each industry and brand within is unique, but the Keyword Planner helps gauge the need for the inclusion of broad terms and niche-specific or long-tail keywords.
Long-Tail Keywords
Long-tail keywords are phrases featuring more characters.  "Blue organic cotton baby blankets" is an example.  As addressed next, geographic location is sometimes associated to long-tail words (Consider "Used Chevy trucks in Philadelphia, PA".)  Use the Keyword Planner to measure the popularity of long-tail phrases associated to your services and products.
Long-tail keywords can be used strategically by smaller brands to compete with much larger brands regarding very specific products and services.  For example, Amazon is a major distributor of DVDs, likely advertising for phrases like "horror classics", yet savvy smaller outfits may devote time in associating their DVD product pages with titles, stars, and sub-genres related to horror classics, receiving more attention from browsers who use such associated terms.
Local Traffic
Like passers on the street regarding a brick-and-mortar store's commerce, local vendors need to focus on getting the (online) attention of consumers in their area.  Google considers a browser's location in addition to a number of other factors when serving results for queries.
In addition to addressing a number of local SEO and marketing possibilities, do some detective work using the Keyword Planner, understanding the volume and popularity aligned with product/service terms + a geographic area.  A small business owner may use marketing services like PosiRank.com to begin website marketing campaigns or to seek further assistance from agencies.  For example, "pizza in San Diego gaslamp" could be both a long-tail and locally-targeted term for San Diego pizza vendors who reside in the downtown "Gaslamp Quarter" of the city.
Not Provided
"Not provided" is a thorn in the side of perceptive marketers who want to make sense of where traffic is coming from regarding their elected keywords and phrases.  For example, in the scenario above, is a pizza seeker more likely to type in a longer-tailed term in a mobile phone or their desktop?  Does it make a difference?  It makes a difference regarding a well-informed investor's return on investment.  So, it's important to identify what amount of data your brand has regarding tracked terms and those offering 'not provided' prompts.
Other Tools
Aside from the official Keyword Planner, marketers can leverage other ways to get a sense of what kinds of words and phrases sought consumers use.  For example, go to a Google search box and begin typing in a word or a phrase.  If your browser's Autocomplete function is on, you'll see the search engine begin to assume or 'auto complete' the query.
Marketers use Autocomplete as well as information from other social search engines like Facebook and Twitter; raising another insight.
Societal Trends
Do hairstyles look like those of the 50s?  Trends change as well as consumers' wants and needs.  Societal trends shape how people search for information and subsequently seek goods and services.
Use Google Trends to find what's 'hot' in the mainstream and your industry.  Do additional searches for queries related to competitors or personalities related to your competition.  Smart marketers keep their 'ears to the streets,' understanding specific-industry search intent as well as a broader sense of 'what's cool' in the mainstream.
A great example of this was executed by the Oreo cookie brand during the 2013 Super Bowl.  During a blackout, and seeing a chance to make the most of the nation's largest advertising platform and window of time, Oreo's social media crew made a jocose comment about dunking (the cookies) in the dark, receiving instant acclaim on Twitter and other social channels.
Andrew Johnson has a particular skill for online marketing. From effective ads to engaging websites, he often blogs about the ins and outs of having a successful web presence.