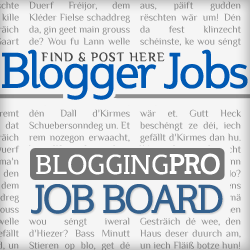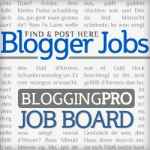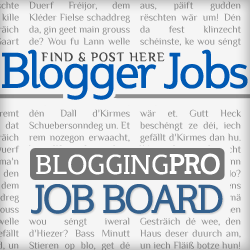 We're at the half-way mark this month. How are your jobs going?
Here are more job board highlights to keep you busy. Have a great weekend!
Adopt a Highway are looking to add 3 people to their freelance content blogging group. They have some of the topics already identified and are looking for quality writers to flesh them out. The average word length they are looking for is around 1000 words or so. They are looking for content that highlights the outdoor advertising industry.

FitSmallBusiness.com, a site for people who want to simplify the process of starting and running a business, are seeking a writer who is familiar with Quickbooks to build out this section of the site. Articles will need to be written in simple step by step format.
LemonStand is a quickly growing tech startup in the eCommerce space. They provide a complete eCommerce platform that helps professional online retailers take their business to the next level. They're looking for talented writers that have experience in the eCommerce industry. You would be writing content for the blog and other formats like eBooks.
Hiphopdaily is looking for an experienced blogger for the website. Please respond with some of your previous work. If they like your work they will contact you and you will go from there.
Do you want to make a living blogging and sharing what you love? If so BlogJob is the perfect opportunity for you. You will have the ability to earn multiple streams of income for just writing about the things you love and sharing it with your friends.
Author: Noemi Tasarra-Twigg
Editor of Splashpress Media, writer, and geek bitten by the travel bug.