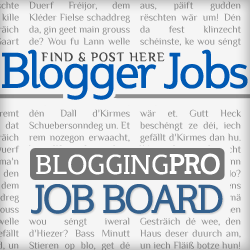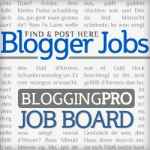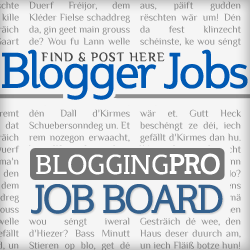 I hope everyone's having a great morning. Here are the job board highlights from this week. Have a relaxing weekend!
A gifting website is looking for a talented, creative and clever writer who can contribute 1 originally written article (800 words) per month. You can not include affiliate links or information you will personally benefit from in your blog posts.

EcoSalon, the leading lifestyle & fashion website for savvy, smart women going green, is looking for more writers to add to their great team!
They are looking for writers to cover three specific verticals, conscious fashion & style, culture (entertainment, movies, music, and celebrity) and shelter & design. If you've got a strong point of view and an original, clear voice that is just made for blogging, and can commit to at least 2 quality posts per week, get in touch.
To be considered for this position you should have 3-5+ years of experience with a specialty in beauty, skin care and fragrance, print focused.
Looking for candidates who can do everything from marketing materials and ads to editorial. You need to have a feminine, sexy, yet playful type voice to your writing and be able to provide samples.
Solageo is looking for a blogger for their newly launched blog ( blog.solageo.com ). The topics are: Energy development in the 3rd world, Climate Change, social aspects of clean energy in rural communities, Energy and Finance, Social entrepreneurship.
A small pillow manufacturer needs to expand content marketing efforts. They're looking for a native English speaker with a knack for turning a dry subject (pillows) into engaging and useful content. Their intent is to provide visitors with great content specific to pillows (and more generally sleep). In providing this content, they try to make their own pillow an irresistible purchase.
Author: Noemi Tasarra-Twigg
Editor of Splashpress Media, writer, and geek bitten by the travel bug.