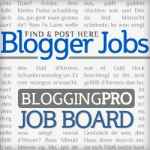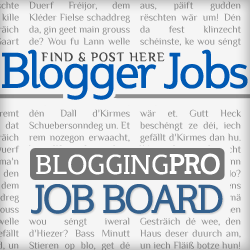 Who's following the NBA Finals? Who are you rooting for?
Whichever team, here are the job board highlights.
Data Approach is growing and are looking for a data journalist to join their team. First off, what's a data journalist? A data journalist is someone who can distill a complex set of numbers, find the story in it and write about it in such a way that the layman would be able to understand what you're saying.

Site needs experienced content writer / blogger to produce research oriented article for ecommerce. Click to see guidelines.
An innovative digital health web tool is seeking a Copywriter to assist their team!
In this role you will be tasked with writing call center scripts for an upcoming project our client is working on. Previous experience writing scripts or using similar terminology when writing copy is highly preferred for this role.
Care2 is seeking bloggers. With more than 25 million members, Care2 is the largest and most trusted online community empowering people to lead healthier, more sustainable lifestyles while taking action on important causes.
CopyPress is looking for skilled freelance editors who can correct, condense, and organize copy so that it meets guidelines, sounds clear, and is free of errors.
Author: Noemi Tasarra-Twigg
Editor of Splashpress Media, writer, and geek bitten by the travel bug.