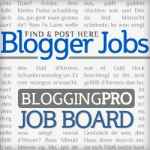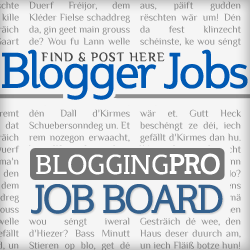 It's Friday the 13th, and I'm wishing you all the luck you can get today.
Here are the job board highlights from this week.
Rediscover New Hampshire, a newly-formed local historical magazine, seeks experienced freelance writers for regular contribution. They are currently seeking content specific to the Lakes Region. Their intent is to present local New Hampshire history in a way that most everyone can understand and enjoy.

Alien Gear Holsters is seeking a blogger to create informative content for their new blog. They are looking for someone to bring on an average of 3 ideas (Blog Titles) to the table every Monday that believe they could create a knowledgeable article on, and allow the team to select 1 from the 3 and write a 300-750 word post due by that Friday.
…a group of readers, writers, and laughers who think that the only thing more enjoyable than reading books is writing about them. Contributors must write a minimum of one post per week.
Your job will be to research provided print and online resources and create quality route entries across the U.S. Route entries will include both hard data and an original write-up. This is a short-term contract position, starting almost immediately, and you can work from anywhere.
Restaurant Engine is seeking a talented writer to craft unique, insightful, educational content for restaurant / hospitality business owners. Your role will be to primarily write articles for these blogs, but potentially other content work like creating ebooks, email courses, and the like.
Author: Noemi Tasarra-Twigg
Editor of Splashpress Media, writer, and geek bitten by the travel bug.