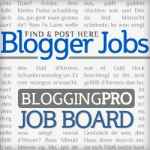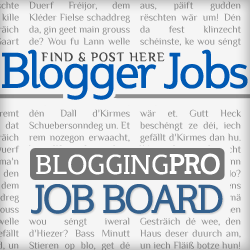 How did you fare when Facebook crashed yesterday? Were you one of those who reacted wittily on Twitter?
Whether you did or you didn't even notice it was down, the show must go on, right? So here are the job board highlights from this week.
FindEmployment – a global employment company based in the UK -has freelance positions available for talented bloggers to join their writing team.
Working as part of a large network of highly skilled and passionate bloggers, you will be expected to write informative, newsworthy and interesting articles for the blog – CareerAddict (www.careeraddict.com).

Oubly.com is an online stationery boutique. They are looking to increase their original content through their company blog. They are currently looking for someone with experience writing for a 25-35 year old female audience.
***This job is only for serious writers who want to work in the long term.*** Read their about page – http://www.musikface.com/about. They need list-style articles along with videos and images.
Lotsa Helping Hands are looking for a writer interested in writing about topics like: caregiving, volunteering in your community and supporting family or friends during a crisis. Topics will vary from caring for children and seniors with specific medical conditions to supporting our military men and women.
Author: Noemi Tasarra-Twigg
Editor of Splashpress Media, writer, and geek bitten by the travel bug.