One of the most important steps to take when launching a website is deciding a theme or design that is perfectly suited for your style, goals, niche and target audience. For me, this decision making process can take up to 3 weeks before I finally chose a direction and idea that I am confident and comfortable with. Even then, there's a chance that I may end up feeling for a change because of a new development and perspective. Nevertheless, it's a crucial step in brainstorming and developing your site. Whether you're designing it from scratch or purchasing a template.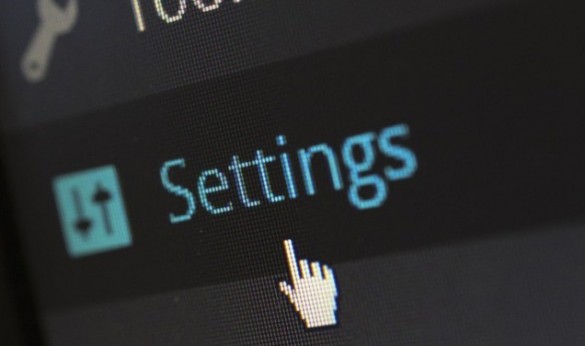 Having been in web development and online publishing for a while, I've come across the good, bad and ugly in WordPress theme development and design; and have seen many site owners spend money on templates they live to regret.
Here are 9 important factors to consider before spending the cash or getting attached to a theme that ends up being a complete waste of time.
1. Is the Design Compatible With Your Goals & Target Market?
Think about what you will be trying to achieve through your website and how you will want to interact with your readers and potential customers. For example, if your blog is about photography, don't purchase a theme that doesn't have portfolio page options, fancy lightbox effects or does not offer unique control of your image files. Get the picture?
Before choosing your theme, make a rough sketch of what you would want your site to look like with the primary components at the positions you think will be most beneficial for your readers. Always aim for user-friendliness and straight forward designs. Your personal preferences are not relevant, your audience's opinion matters greatly.
2. Administrative Functions Included
If you're not a developer and not comfortable with dabbling in code, then you need a framework that allows you to seamlessly update as much of the functionality of your site as possible.
If you're going to be spending money on a premium theme, ensure that it comes with theme / customization options that enable you to change colors, header images, logos, CSS styles and add supporting code like google analytics, etc. These features will give you a great level of control over your site's design without the need to learn too much code required for manipulation.
3. Technical Support & Community
Does the site from which you're purchasing your theme have a supportive community of developers and users who are ready to answer your queries and assist with problems if they arise? Marketplaces like Themeforest and Mojothemes offer author ratings to give you an idea of how well products perform before purchasing. Ensure that this community is vibrant and take a look at past queries and posted user difficulties and observe how they are handled. If you see many questions unanswered in their forums or blog then that's a sign of how they treat customers. Stay away!
4. User Manuals & Documentation
Purchased themes must come with user manuals and other types of documentation. These will help you to get started with your new theme easily and the learning curve would be shortened. Some theme developers offer access to view documentation without purchasing. Look for these to determine if you can handle using the template.
5. Theme Updates
Once a theme is purchased you should not have to pay for future updates, improvements and additions. Web development is constantly changing and improving, so there will always be newer versions of your theme released on a regular basis. If the developers want you to pay for updates or just don't offer any at all, then don't buy it. Especially if you're not comfortable with code.
6. Price – Is It Worth It?
The price of WordPress themes can range anywhere between $20 and up to even $100 depending on the type of package you're purchasing, features and complexity of the design. Price is a good indication of the level of quality to expect. At an average of $60 you can get a really awesome theme with lots of features to start any online business.
Do not spend more than $40 on a theme that does not have customization options which will allow you to easily tweak and personalize your blog. Look for theme developers like Elegant Themes who offer a yearly membership of $39 which will allow you to download all their cool themes.
Free or Premium
It really does not make a difference whether your theme is a free one or if you paid for it. As long as it accomplishes your goals, then you should do just fine. However, premium templates do tend to consistently offer more features, more unique designs and their developers offer more support.
7. Is It Responsive / Mobile-Friendly?
Surely you don't need an explanation of why your website needs to be mobile-friendly. It's an absolute necessity for any site you maintain and you should test the demo version of the sites you'd like to purchase on your mobile devices. No excuses here, zero alternatives. Half of your audience will be accessing your site via mobile and the number will continue to rise. Serve them well.
8. Does the Demo Perform Well?
If the theme developer or marketplace does not provide a working demo then chances are you'd be purchasing a broken product. Test the theme extensively before purchasing. A theme developer like Templatic offers complete demo's of the front-end and template backend for you to test not only the aesthetics but the administrative experience.
9. Caution!
Never download and use themes from sites that are giving away premium themes (which are usually sold by their developers) for download when they themselves are not the theme's developer. 90% of the time, these themes will contain hidden malicious code that can potentially harm your website's reputation and performance in Google and sometimes affect user experience.
Always download themes from their original source which is usually from the developer's website or official marketplace where they're held accountable for their products.
WordPress Theme Resources
There are quite a few developers online who are simply awesome at developing and consistently release killer WordPress themes on a monthly basis. Below is a list of both premium and free WordPress theme sites. Note that premium sites do occasionally release free themes.
Free WordPress Themes Sites:
WP Explorer
Here are 30 Free Themes
Premium WordPress Themes:
Themeforest
Elegant Themes
Woo Themes
Rocket Themes
Conclusion
Having the perfect theme for your website plays a key role in determining its initial success and developing your image as a publisher and business person. Take pride in your design, keep your readers in mind and always aim for the highest standards.
Which theme are you using for your blog design? Are you satisfied or are you thinking of making a switch or doing an upgrade? Share your thoughts with us in the comments below, we would love to hear from you.
Robyn-Dale Samuda is a Web Developer & is owner of Yuraki, a Website Development, IT Consultation & Online Marketing Firm in Jamaica. He has a passion for the web and helping clients achieve more online.