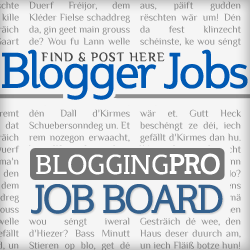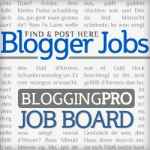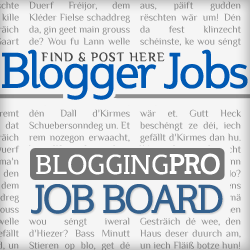 How did the long weekend go? I hope you're all looking forward to a week of lots of work.
This week, we're making some changes with the job board highlights and publishing them every Monday instead of every Friday. We hope that this will serve you better.
A social news site is looking to hire an experienced blogger/writer with his or her finger on the pulse of social media and able to find and write stories as they break or begin trending on social media platforms such as Twitter, Facebook, YouTube, and Instagram.

Futuristic Artists are looking to hire a native english writers to write for their autos/cars related blogs. Should be having an ample of knowledge in the cars industry; need highly researched, top notch and original content for multiple blogs.
Are you a news junkie? Whether it's the NSA, conflict abroad, The World Cup, to a hilarious new meme…it doesn't matter, you like to be in the know!
If you enjoy reading interesting stories on the Internet, then this is the perfect part-time position for you. A real-time mobile news app, with the mission of the being the best news service in the world, is looking for well-read individuals with journalism backgrounds to join their curation team. This is a unique position that embodies the changing face of the news space.
SportsDirect Inc. is searching for part-time college sports writers to add to their successful freelance team spread out over North America.
The American Association for the Advancement of Science is seeking experienced science bloggers for its member website, MemberCentral.
In addition to blogs on issues affecting the science community, the website features profiles of member scientists, interactive webinars on pressing science topics, videos and podcasts by leading scientists, and info on upcoming AAAS events.
Author:
Noemi Tasarra-Twigg
Editor of Splashpress Media, writer, and geek bitten by the travel bug.