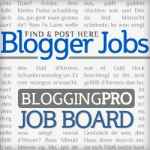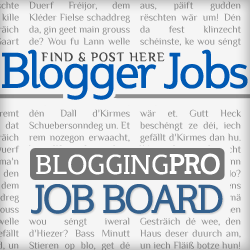 Good morning, everyone! What did you do over the weekend? Were you following the World Cup? If so, then I'm guessing it's back to regular programming for you now, so here are the job board highlights from last week.
Good luck, and have a great week ahead!
OTR Global is looking for a cyclical reporter whose responsibilities will include interviewing and developing industry sources and working with OTR's research team to expand its Cyclicals coverage. This includes but is not limited to construction, transportation and renewable energy markets. Sources include equipment distributors, project developers, component suppliers and other individuals in the supply chain of various public companies.

Reynolds & Reynolds needs someone for the creation of blog content for various dealerships around the country using Naked Lime's marketing solutions. Writing on a variety of topics, you will focus on any news pertaining to either the customer's dealership or the automotive industry as a whole. You will work with SEO Analysts and other content writers to research potential topics. If you have a passion for creativity and enjoy writing, this is the position for you!
A company is looking to bring on a Managing Editor for an online media brand focused on science, technology, and education.
The ideal candidate will have daily newsroom experience and experience leading editorial teams at a media brand along with a deep understanding of digital media best practices related to brand building, social, and search.
PropThink.com, a healthcare-centric provider of investment research, news, and analysis, seeks a journalist or trader with experience analyzing current events in the healthcare space.
For the position, the writer will evaluate morning press releases and breaking news before the open of the US market, looking for market-moving events in biotech and healthcare. The writer will provide a brief summary, background, and analysis of the event relevant to healthcare investors.
Chimborazo Publishing has an immediate opening for a computer scientist for telecommuting work. The work consists of creating ancillary materials for undergraduate textbooks in computing, with an emphasis on networking.
Author: Noemi Tasarra-Twigg
Editor of Splashpress Media, writer, and geek bitten by the travel bug.