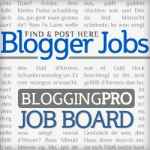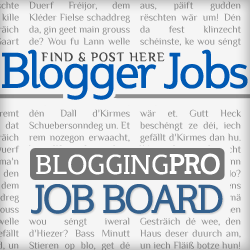 Good morning, folks! I hope you're ready to finish the month with a bang.
Here are the job board highlights from the past week. Good luck!
Are you interested in eCommerce? Do you have any knowledge of inventory management, reputation management and product research tools? Are you curious about what's next for the Amazon marketplace? Do you also have blogging and white paper writing experience?
eComEngine are seeking a skilled writer who also has a taste – or can acquire one – for eCommerce seller tools and related market trends. Expected initial output is 1-2 original blog articles per week and 1 additional piece every month, for three months.

Their mission at TrustedPages.org is to help webmasters establish an effective, authoritative website that is worthy of ranking; whether they are starting a new website or transforming an existing one.
They're just starting out and they need the help of an experienced writer to kickstart their content creation program.
Sports betting marketplace www.bettingrunner.com for international tipsters is seeking a detailed oriented person to write new articles for the website. The ideal candidate will have some sports betting background to aid them in providing accurate content pertaining to sports handicapping and gambling issues.
Flocabulary is seeking an ongoing freelance News Writer / Editor to research, write and edit educational content related to current events for students.
MedShadow is seeking a blogger to write 750-1,500 word blogs about the side effects of prescription and OTC drugs to inform and empower consumers when making healthcare decisions. The topics can be selected by the blogger with input from editors. They should be opinionated while maintaining balance. The blogger will research the topics using multiple sources to provide an accurate and well-balanced piece. The ideal blogger will have several published blogs, essays, articles, etc.
Author: Noemi Tasarra-Twigg
Editor of Splashpress Media, writer, and geek bitten by the travel bug.