Editor's note: This post was written by Martin Stephens, corporate spokesperson for Action Days who also manages a team of freelance bloggers based in the UK. He believes in building a team spirit in spite of people working remotely. He recommends managers in similar positions to consider team buildings ideas for Leeds to enhance teamwork.
The number of online workers has grown exponentially in the past few years, and while the United States has been leading in this sector, other countries, including the United Kingdom are following suit. With Internet connection being easily available practically everywhere, online publishing teams, for example, with members scattered the world over are becoming more popular. There are also companies which work in a more localized manner, with team members based in a more restricted geographical location but able to work remotely.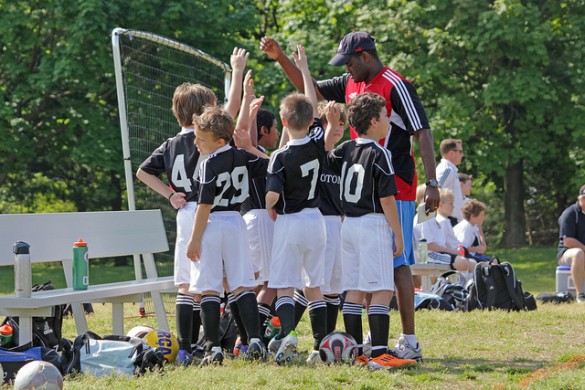 Whichever the setup may be, the onus to build and nurture an online publishing team is on the manager or editor. While workers may physically be apart from each other and work alone, a sense of being part of a team is still an important factor in achieving success.
If you're managing an online publishing team, here are some things to help you build a solid group, even with members working remotely.

Set the ground rules.
As the team leader, you have to have some ground rules. Remote workers are not always within arm's reach, literally, and communication may become an issue. Here are some ideas.
A specific time window every day wherein team members are required to be online for communication.
Responding to every email, even if it's only to acknowledge its receipt.
Ground rules will differ depending on your company and policies, of course, and you can also add your own personal touch which you think will make for a more cohesive team.
Set up a team chat room.
One way to encourage communication between you and your team – and between team members – is to have a chat room that is constantly open. Skype is perhaps the most common software which you can use. Set up a group chat, and use that as a venue to interact with each other. You can even use this as a channel akin to "water cooler" talk in physical offices.
Interaction doesn't always have to be about work. Encourage chitchat and fun talk, as long as work is not hampered. Encouraging team members to connect aside from work will contribute to a more solid team.
Use project management software.
There are tons of these that you can use, but what you need to focus on is the goal: to be able to manage team members and their tasks without necessarily resorting to micromanaging. Assigning tasks, setting deadlines, ticking off completed tasks, helping with time management, etc. – all these are part of managing an online publishing team.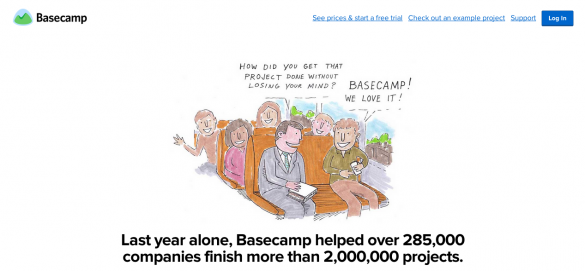 Sure, you can always hit your team up individually, but having a central place where you can keep track of everything is more efficient. You can take a look at Basecamp for this purpose.
Be the first one to reach out.
And encourage your team to reach out as well. Make sure that everyone knows that speaking up is more than welcome, and set an example yourself by being the first one to reach out, even if it's only to say hi or ask about one's day. Setting this tone will build a culture of open communication, which will lead to a team that performs better.
Tip: If it is possible to actually get your team together physically, do not hesitate to do so! Chats, emails, and voice calls are all great, but nothing beats face-to-face interaction, even for online publishing teams. Even if your team is scattered, you'll reap benefits if you can hold a physical team-building activity – even if it's only once a year.