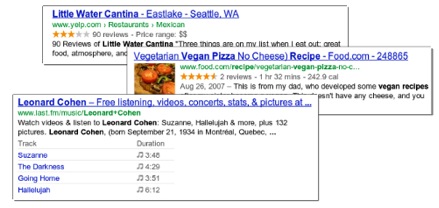 Editor's note: This post was written by Nick Robson, an SEO expert and presently works as a consultant helping out those who need his assistance. He loves writing and combines this passion of his with his knowledge of SEO.
Every business wants to improve the number of visitors to their website and create a brand name for themselves, that's how you become successful. But doing so can oftentimes be challenging, especially if you are unfamiliar with snippets and how they can be used to increase the appeal of your brand.
Snippets are small pieces of metadata that are gathered based on customer preferences and the services your business offers that are used to help bring attention to your site. Google will actually use these snippets to help provide their searchers with a preview as to what your site/ business has to offer.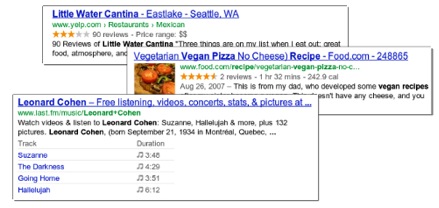 There are a number of great benefits to having quality snippets, as outlined in the Huffington Post's Use the Power of Rich Snippets to Boost Your Google Ranking. Better snippets can help you to get more attention on search engines and make the links of your business stand out more. Customers want to click on links that offer what they are searching for and deal with businesses that have great reviews. As yourself how often you search for a business that has poor customer feedback? Never, right?!
Not to mention that, by attracting more visitors to your website and allowing them to become familiar with your products, you are building your brand.Every click that your snippet draws to your site is simply another opportunity for you to get your business name out to the public and build sales. Your snippet can bring customers to your site, and beyond that it is your job to keep them there!
Finding Beneficial Soft Inputs
One of the best ways to create pages that are snippet rich is by seeking out soft inputs from your customers and target audience. Soft inputs include the information that your customers share about your business, including product feedback, sharing product uses and customer service raves. Viewers want to see that other people truly like your products and like your business, that will make them more inclined to shop with you.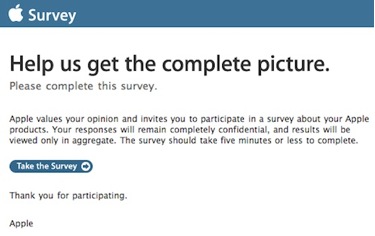 So, where is the best place to find these opinions and inputs?
There are a number of great sources to choose from, including social media sites, customer surveys, reviews and more. It is oftentimes for this reason that you will see companies, like Apple (above) or WordPress, as explained by BloggingPro.com's WordPress Media Features Survey, ask for user input.
While these surveys don't have to be extensive in length, you want them to lead your customers to provide input on the service they received and your products. Other brands have actually turned to third party companies like to help reach out to their customers through phone enabled surveys and cold calling. This is a quick, simple and affordable way to reach out to all your target customers.
If you keep your eyes and ears open to this feedback from customers you might actually be surprised to see and hear feedback every day.
Building Your Brand
So, now that you know how important snippets are for your business, you can start to focus on creating and getting the input from your customers that you need to promote your brand. Keep in mind that getting the positive feedback that you want starts with having quality products and good customer service. The last thing you need is to have either of the two causing your customers to give you poor feedback and having snippets that are just mediocre. That's no way to generate business or build your brand.
Start your search for soft input today and start taking advantage of soft snippets today!!