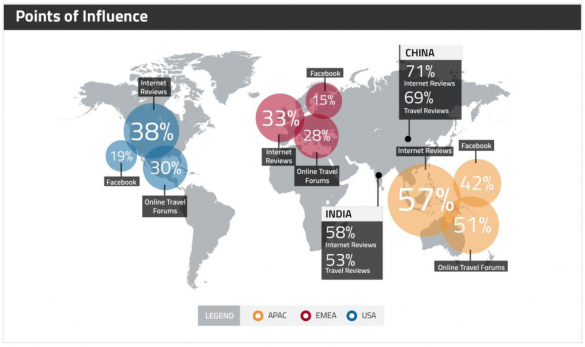 Editor's note: This post was written by Elizabeth Victor, Brand Advisor for iSentia Media Monitoring. She enjoys sharing tips on social media monitoring and analysis, especially in Asia Pacific. You can find her on G+ and Twitter.
Social media monitoring is important for every business in order to keep tabs on what people are saying about your company; however, it is especially important for Asia-Pacific companies who are very conscious about their brand image. Many Asia-Pacific countries are gun shy when it comes to launching social media campaigns for fear of negativity from customers in addition to abiding by strict guidelines and laws imposed by different countries.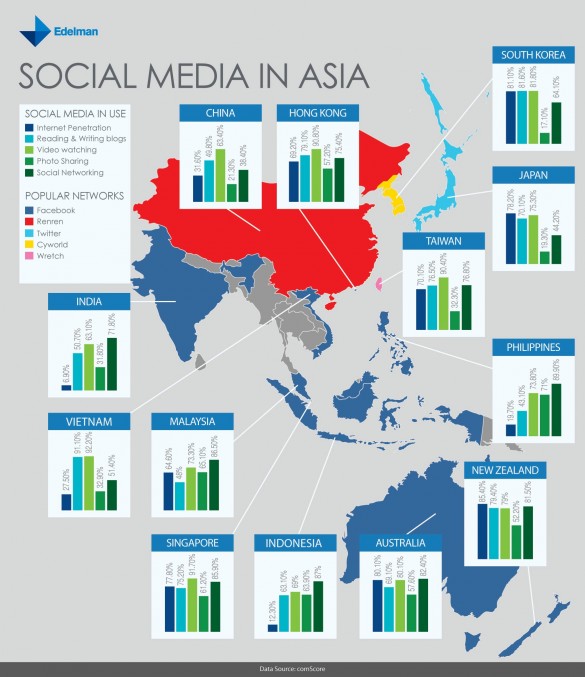 Companies like this who are concerned about what people are saying about their brand online should absolutely be using the tools available to monitor online activity. This allows them to venture into social media marketing, where there might not be as much competition present and still keep close tabs on their brand reputation and image.
As experts in social media monitoring, reporting, and creating connections with key influencers, we understand how important company image is for companies in Asia-Pacific companies including Australia, New Zealand, Singapore, Malaysia, Hong Kong, Vietnam, Philippines, Thailand, Indonesia, and China. For as important as social media monitoring can be to companies, it can be incredibly easy, automated, and even free.
Benefits of Social Media Monitoring
Even if you have not established your own social channels, consumers, customers, and employees will be talking about your company and your brand online and in social media. Monitoring these channels allows you to not only know what people are saying, but also react to it.
Setting up your own channels, website, and blog allows you to control the conversation and lay the groundwork online for the types of information that you want current and potential customers to read about you. Social media monitoring tells you when, why and how to get in on the conversation. Beyond just listening to what people are saying about your company, you should actively engage with the people that are talking about you. Finding tools that are easy to use and geared towards your specific market are also vital to ensuring a well-executed media monitoring effort.
Social Monitoring Tools
The next step is known how to listen and discern all of the social chatter online. There are quite a few different tools available that will monitor online activity on certain keywords and even people. Once you set them up, automated information can be sent to your email or your mobile device to ensure immediate alerts and allow for a quick response. Some tools even go beyond just social media and can also alert you activity on your competitor's websites or blogs. Here are a few free tools to consider using:
Conclusion and Takeaways for Your Business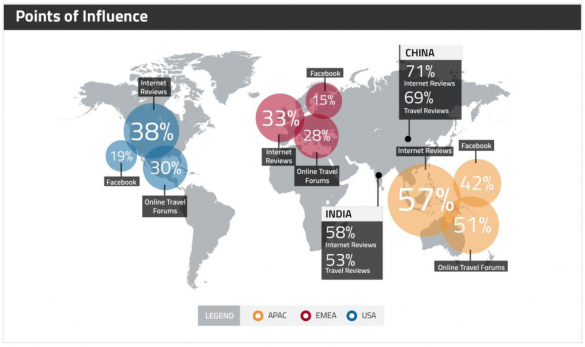 Monitoring social media is important all over the world, however it is vital in certain cultures where company image is important and social media is still growing. Different tools are available for different countries. Finding a social monitoring tool that is most compatible with the culture and laws governing your country will make the process easier for your company.
Once you have a media monitoring campaign set up, there are some universal guidelines to go live by.
Ignoring social media comments (whether they are bad or good) is never a good idea. Interacting and further engaging consumers are the best ways to keep the conversation going, fix any problems as they arise, and create a positive social image for your brand.
Even if the comments from customers are negative, a quick response and apology shows not just the person posting the complaint but anyone else reading that your company cares and takes the time to address and fix any issues.
When you are dealing with a particular customer problem on social media, the best thing is to address the issue and take the complaint offline to a more private phone call or email situation instead of listing details right on the social network.
Reacting quickly and professionally should always govern your interactions. Do not let emotions or anger guide your reaction. Follow customer service best practices on social media just as if you are speaking with a customer or client in person.
Never ignore a social media problem assuming that it will just "go away".
Do not assume that social media does not correlate to sales. A recent study showed that 69 percent of consumers are more likely to patronize a business if they can find them on social media. Therefore, your social media presence not only allows you to monitor and control the conversations about your company, but can increase sales and creates a forum of trust where you can connect with your target audience.
Once you familiarize yourself with the tools that are available to monitor online and media mentions about your business, you will see that you can fully take advantage of growing social media campaign in a market where there is very likely to be less competition. Develop your plan of action and detail a social media and media monitoring strategy. Let your competitors fall into the fears of social media while you succeed and surpass them in reputation and sales as a result.