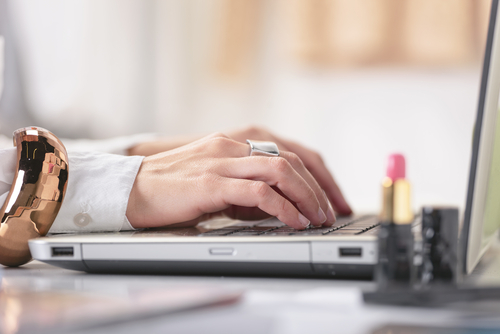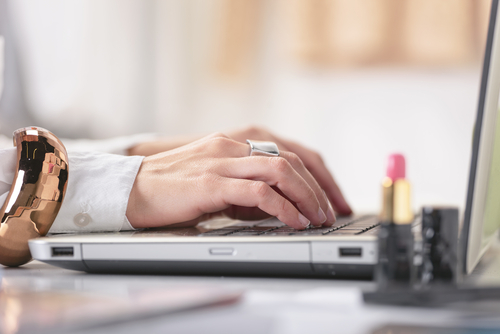 In August 2011, 72.2 million Americans connected to social networking sites or blogs on their mobile device, which is 37 percent higher than in the past year, states a study by comScore. For bloggers, a smartphone is not just a way to update on-the-go. It's also a great way to connect with readers. If most of your audience is using a mobile phone to read your blog, then it's a good idea for you to use the same device to upload content.
Although this might seem more difficult, mobile blogging tools are helping make this easier every day. Here are some of those tools so you don't have to go at it alone.
Blogger
For those who have their blog own Blogger site, Blogger Mobile is a great way to continue updating anytime, anywhere. All you have to do is go to the Settings page on your blog, then to Mobile and email and add your mobile device. The service is different than other mobile blog platforms because it does most of the work for you. If your blog is all about restaurant reviews, for instance, you can take a photo of your food and share it with your viewers by sending it via text message to [email protected] Blogger will then automatically update your blog.
Dropbox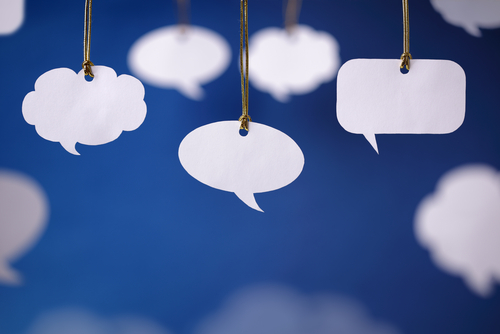 This free file sharing service is a blogger's best friend. Technology isn't perfect, and a blogger's biggest fear is having his or her information accidentally deleted. Keep this from happening by having a backup plan. You can store every single post and photo you've shared on your blog by downloading it to Dropbox for safe keeping. Furthermore, a related app called Dropvox can record audio and send it directly to your Dropbox account. This is a great feature for those moments when you're not able to text but want to record an event as it's happening.
Feedly
Feedly is a news aggregator application that finds the most popular articles and stories for you. You can stop wasting time looking for top stories and interesting tidbits on a million different websites and opt to have the information sent directly to you. Now, you can curate content anywhere whether you have an iPhone or an LG G3 smartphone because Feedly is available for both iOS and Android. Additionally, Fabulous Blogging recommends using Feedly to generate new ideas, share great content and build your authority with your followers.
WordPress
A survey conducted by ProBlogger found that WordPress is the most used platform for blogging. This comes as no surprise since the open source blogging tool offers a wide variety of ways to post. Plus, WordPress mobile apps are available for iOS, Android and BlackBerry. These apps have simpler layouts than the WordPress desktop version, allowing you to quickly publish text, photos and videos directly from your mobile device. WordPress Mobile also lets bloggers see their site stats and check notifications. Nevertheless, Social Media Examiner suggests waiting to do HTML changes and advanced coding until you get to a computer.
MindMeister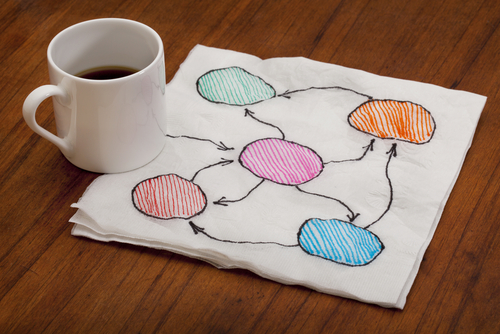 Every blogger needs a great mind mapping tool, or otherwise known as a way to brainstorm online. MindMeister is available for iPhone, iPad and Android and helps make your ideas a reality. With MindMeister, you can jot down post ideas, outline blog promotion campaigns and even come up with a sketch for a new blog design. And, if your smartphone has a limited Internet connection, you can still use MindMeister to get work done.
Pixlr Express
This list wouldn't be complete without a mobile photo editing tool. Pixlr Express lets you quickly and easily edit photos you've taken with your smartphone. You'll go from snap to upload in just a few minutes with this streamlined editing process. Aside from basic editing options like crop, resize and rotate, Pixlr Express also lets you create collages, Auto Fix photos and add interesting effects to your images.
Also read: