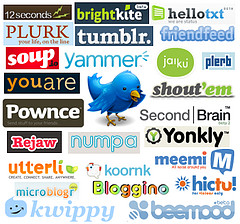 Editor's note: This post was written by Larry Alton, an independent business consultant specializing in social media trends, business, and entrepreneurship. Follow him on Twitter and LinkedIn.
As a business owner, you know that blogging is arguably the best platform to actually engage with your audience. It's how they put a face to a business, how you can foster relationships, and a great source for dishing up quality content that can help bolster your search engine optimization (SEO) rankings. You have blogging down, or at least you know how important it is, but suddenly the world is buzzing with "micro blogging" and you might feel like everything you knew about blogs has gone down the tubes.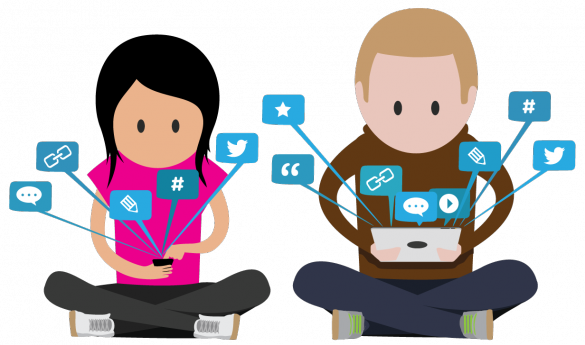 Micro blogging refers to the fast, frequent sharing of bite sized information via a certain platform. Most often, it's used to send or receive updates from posts that are based in text (in other words, memes and short Vine-esque videos don't qualify as micro blogging quite yet as they're image-based and not text-based). However, that's changed in recent months and now some experts consider just about anything fodder for micro blogs whether it's audio, text, video or images. Once the content is uploaded to a site like Twitter, it's sent to members so the "group" is automatically notified of the microblog.
You might consider Twitter the biggest microblog of all, but there are plenty of others with the same nugget-sized approach.
The rules of micro blogs
Don't forget about the "blog" in micro blogging: For the most part, micro blogs are about yourself or about your business. It's not usually a means of spreading third party news (otherwise that would be "micro news") and it's simply a shortened version of long-form blogging—although spreading third party news happens in micro blogging and isn't going to get you in trouble with the "blog police". Traditionally, long-form blogs were a few hundred words, but micro blogs are a few hundred characters. You probably don't have your own site for micro blogging, but instead rely on a web service to post.
There are a few reasons people choose micro blogs instead of – or in addition to – long-form blogs. You might want to stay in touch with friends, get involved with a group for entertainment, engage in genuine discussions without having to write the equivalent of a novel, or get expert opinions. Business professionals use micro blogs to sell or market products, to become a live support tool, foster user feedback, or bolster brand awareness.
Where do you micro blog?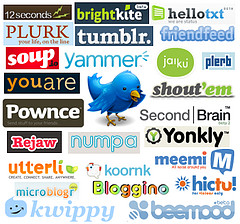 Obviously Twitter is one of the most well known platforms, but it's also worth checking out Soup, Chyrp, Jaiku, Tumblr, Streem or doing your own research to pinpoint the right service. If you're on the fence, consider micro blogging for updates that are instantly accessible to your community. Unlike messengers that were previously used, micro blogging allows for more people to interact at once. There's no need to spend hours creating a long-form blog post with micro blogging, which by nature is more informal and initiates more of a conversation than an article-length post which serves as a catalyst.
On the other hand, micro blogging has fewer characters allowed, with some platforms being stricter about this than others. With Twitter, you only have 140 characters and there's not much more flexibility with other sites. Plus, micro blogging has a penchant for letting discussions get hijacked (after all, it certainly appeals to those with short attention spans). So is micro blogging for you, and is it better than blogging? That all depends on you, your business, your audience and what you hope to achieve.
Any business can benefit from micro blogging if done well and consistently. If you can create shareable content that's informative and/or entertaining, you'll catch the attention of more readers in a wider demographic with commitment. Just keep in mind that any form of blogging, micro or otherwise, takes awhile (sometimes months) to see seriously improved analytics.