We've all been hearing the "big data" buzzword thrown around lately and while some may view it as just another fad everybody's going crazy about, the reality is that, as marketers, we all have our personal experiences with analyzing and making sense of all the information coming our way. Every data point has potential clues into how we can run our online businesses better or coin the perfect headline for our blog posts, for example. There's some magic in the numbers and that may be a reason for our obsession with metrics such as page visits, bounce rates and even page likes. These data points say something about our work online and we have to get to the bottom of it.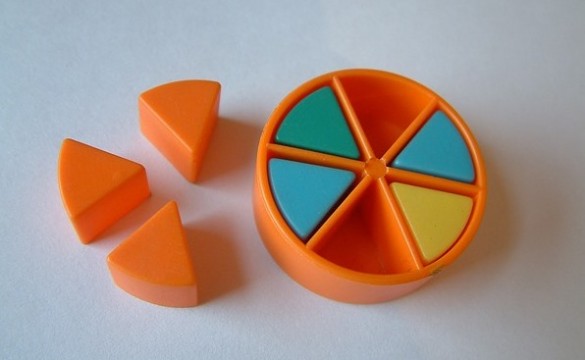 The numbers relating to big data do speak for themselves though and by the end of 2016 we'll enter what Cisco calls the Zettabyte Era, where annual global internet traffic will reach 1.6 zettabytes (1.6 billion terrabytes) by the end of 2018. There's a lot we'll have to digest and as more information becomes available through the continued advancement and availability of computing power, an understanding of it will be a crucial element for success in the business world.
Right now as you try to make sense of all the industry statistics, website visitor data, social network conversations and marketing information coming your way, you'll need a personalized method for interpreting and using this information. Here are some guidelines for streamlining the data collection process and what to focus on.
Data Analysis Should Align with your Objectives
Not all data is necessarily useful data and you'll need to identify early on the metrics that make sense for you, your website and online business towards achieving higher conversion rates and ROI. As you pull data related to user interaction with your content, visitors statistics from Google Analytics or engagement metrics from Buffer, time shouldn't be spent collating the total number of likes your content receives if it has nothing to do with a sensible outcome which impacts your bottom line objectives.
Here are some examples of what you should be focusing on:
Using keyword & topical research in relation to onsite actions – As you conduct keyword research to take advantage of long tail opportunities, monitor and assess how each keyword focus affects how users interact with your site. Try to understand how users in each niche respond to your content marketing campaigns to identify the real money keywords with earning potential. It's possible to attract tons of traffic from low competition keywords that produce zero tangible results because the subject matter just does not translate to earnings. Know which keywords bring valuable business for you rather than hunting keywords solely for traffic.
Monitoring & making sense of clicks – Using heatmaps to learn users' click behavior is worth spending your time on. Anything that helps you to understand user behavior will empower you with information towards satisfying them. Use Sumome's Heatmap plugin, it's free, it works and is simple to use.
Social engagement that matters – Sure acquiring 1,000 likes on your blog posts look good and it's a healthy ego booster. However, what tangible value does it create for your website and business? Does it just look good or is it increasing the value of your advertising products? Or, how much is a share on LinkedIn worth and should you be more focused on getting shares on Twitter? Study your niche to identify which engagement metrics value more since every network responds differently based on topics and audience preferences.
Actions that lead to sales & other objectives – Once there's some action taking place on your site, spend time identifying each one that contributes to your goals and objectives and assess and compare values. Never make assumptions on the value of what your readers are doing on your site. You may be surprised to discover that you've been wasting time and money investing in something that literally adds no value. Strive to be in the know and what each action such as email subscriptions, comments and shares mean for your business.
Everything you invest in your business or blog should have some justification behind it and clearly aligns with your ultimate objectives. Acting otherwise is merely operating blindly.
Taking Advantage of Tools
Thankfully, there are myriad tools available that will help us make sense of all the data that bombards us on a daily basis. As you begin to collect and assess data, it's never recommended to utilize a manual approach since there are just so many data points and relationships we need to interpret. Tools reduce the margins for error and can better guarantee accurate and meaningful assessments and conclusions.
Google Analytics
It's safe to say that a majority of website owners use Google Analytics since it's free and quite powerful. However, the majority of us are not using this powerhouse tool to its full potential. GA has lots of useful features for making sense of visitor behavior such as goal setting, campaign creation and tracking, visitor flow visualization and even creating custom dashboards for personalizing even further the data collection and interpretation workflow.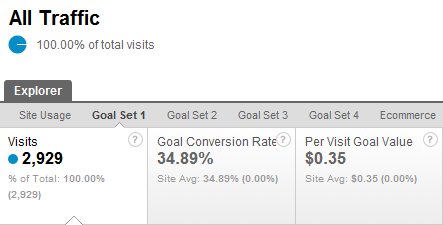 GA allows you to dig deeper to use event tracking to measure calls to action, see who spends more than a minute on your site, see how the visitors who subscribe to your lists behave and even gain insight about users who purchase books and other merchandise from your site. It's a powerful tool that is typically underutilized. Here's an excellent article on Moz that goes in-depth on how useful GA is for making sense of all the site data you need.
Cyfe All-in-one Dashboard
Another powerful data visualization and analytics tool is the Cyfe all-in-one dashboard. This tool helps marketers create custom dashboards with access to a large number of widgets that provide one centralized spot for everything ranging from finances, social media, advertising to web analytics.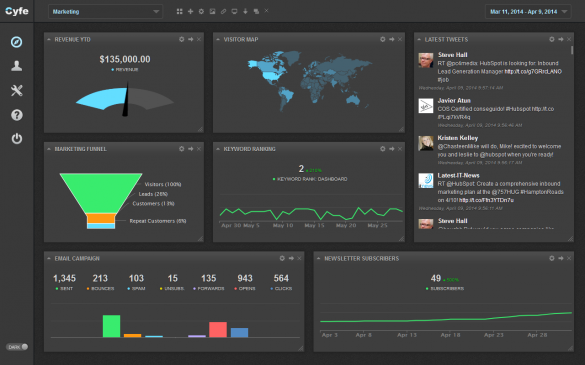 Marketing dashboard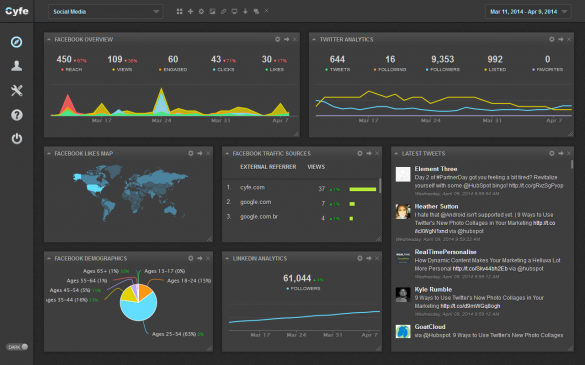 Social media dashboard
Most marketers will have a few dozen marketing tools and accounts that we login to on a daily basis. This can be a time consuming task and making all data points connect to form a big cohesive picture is often elusive and daunting. Cyfe allows you to connect all the common accounts you regularly use, specify which data you'd like to automatically pull from them and display them in neat custom dashboards that present the information exactly the way you want it. This completely eliminates the need to login to multiple accounts and presents a complete view in one screen of everything you need to know and analyze.
Setup real time visual dashboards that cover data such as Facebook insights, Google Analytics, Trends, Twitter searches, Google Webmasters, AdWords, Alexa rankings, Paypal earnings and more. Cyfe is basically one place to manage multiple SEO campaigns and every other aspect of running your business.
To conclude, as more data becomes available to us, there's no need to become overwhelmed, it's simply a matter of choosing the right tools that give us control over what we need to pay attention to. Now is the time to start getting serious with the information available regarding your business. The more you know, the greater your power to take action and achieve success.
Robyn-Dale Samuda is a Web Developer & is owner of Yuraki, a Website Development, IT Consultation & Online Marketing Firm in Jamaica. He has a passion for the web and helping clients achieve more online.