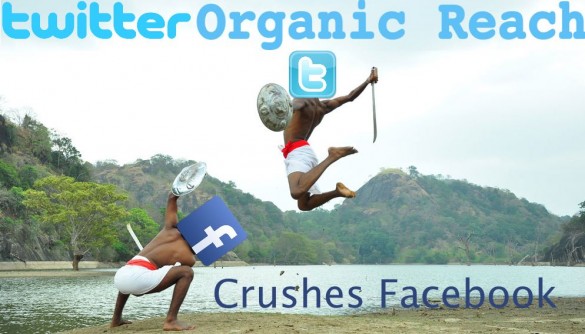 Editor's note: This post was written by Matthew, who can be found on the Devumi Social Media Marketing Blog. You can find him there every Friday and Wednesday talking about what's happening in the online worlds of YouTube, Twitter, SoundCloud, Instagram, LinkedIn, and Pinterest. Join the Devumi Gorilla on Twitter for news and commentary as it happens!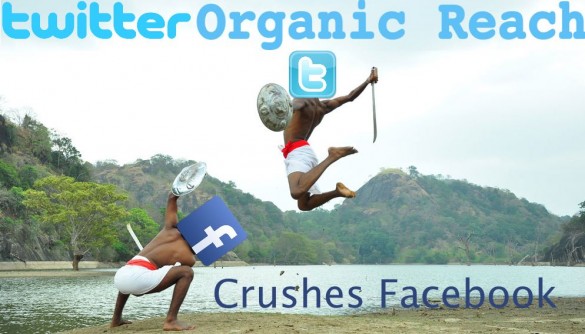 Facebook's organic reach amongst businesses, blogs, and even friends have been dying a very noticeable death as of late. Fewer and fewer businesses are finding themselves in the Newsfeeds of their fans as Facebook continues to push them out in order to bring them back in with paid advertising.
In essence, Facebook made those doing online marketing believe that they had to come join them…and maybe buy a few ads. Now they're telling them that they still have to join, and they have to pay for ads to get noticed. A classic scam if I ever read one.
This is causing social media savvy businesses and bloggers to focus more of their time, money, and energy on Twitter content marketing. This article will look further into why this is happening, and explain tactics that will help you succeed.
More evidence of the death of Facebook organic reach
Facebook's PR folks seem to have a spin for everything when it comes to words. Numbers, however, are hard to ignore. Numbers turned into graphs? Those are even easier to understand, let this graph from [email protected] show you something: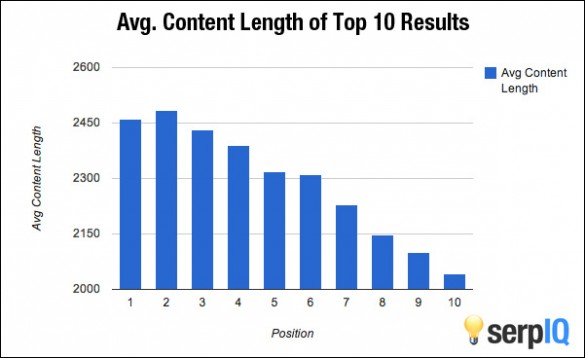 Everyone has seen their reach cut in half. Those are rough numbers for sure, but the fans are still interacting, right? Right?!?
Wrong. Martin Beck of Marketing Land examined some simple A/B testing during the 2014 World Cup. The test was conducted by Snickers who sent out the exact same photo, with similar text, at the exact same time on both Twitter and Facebook. Here's what happened:
Snickers Facebook page had 11 million likes.
Snickers Twitter account had 54,000 followers.
The Facebook status had less than 5,000 likes, shares, and comments.
The tweet had 39,000 retweets, and 17,000 favorites.
Add the retweets and favorites together and you've got 56,000 fan interactions on Twitter versus under 5,000 on Facebook.
Later in the post they do another A/B test with a different brand during the 2014 World Cup. Maybe Snickers fans aren't very Facebook oriented? Nope, different brand, same results.
Trident Gum did their A/B test same with with the same message in a tweet and a Facebook post at the same time:
Trident's Facebook page had 13 million likes.
Trident's Twitter account had 33,000 followers.
The Facebook post had a total of less than 100 likes, shares, and comments.
The tweet had 1,500 retweets, and 790 favorites.
How anyone can ignore those numbers, or put a positive spin on them, is beyond me. They clearly illustrate not only the fact that your message is going to fewer people, but that they're interacting with your content less and less.
What can you do to maximize your Twitter outreach
If you're looking to try viral marketing, where many people rapidly spread your message (which Twitter specializes in), you'll need to start reaching out to those in your industry with a large and established following. These are 'crowd influencers,' and they can be your best new friends.
You can find them in a number of ways. The easiest is to take the keywords from your blog that bring visitors in, doing a search for them on Twitter, and seeing who comes up. You'll find people using those words in conversations. Follow anyone who's relevant to your brand.
Create a list of crowd influencers
As you're doing this, create a list of those who are the most relevant to your blog with large followings. You need to start interacting with them: follow them if you haven't already, retweet their tweets, send them messages, give them @mentions when you send out their content. Work at getting their attention until you have it!
A real-world way to do this is at trade shows and conferences. You will find many key crowd influencers at these gatherings. Have your smartphone at the ready to follow one another, and make sure your business cards features your @UserName prominently. These kinds of meetings may be the best moments you have when it comes to getting the favor of crowd influencers.
Tweet out the best, and most current, content
Twitter thrives on excellent, real-time content. This content should closely follow the 80/20 rule where 80% of the content you share either isn't your own, or isn't a marketing message. That remaining 20% is where your marketing message will fit in.
The easiest way to get your marketing message out there is via content creation. Write blog posts, take pictures, creates GIFs, shoot a video – and above all be entertaining or useful in some way.
Obviously bloggers will have an easy time with this – your goal is to create content. For bonus points, be sure to embed images from your blog posts into the tweet.
Have a content schedule for your tweets
If you're a successful blogger, you likely already have a content schedule for your posts. You've seen how successful this has made you, and you need to bring this same consistency to Twitter. While Twitter is a real-time marketing platform, no one likes the account that swoops in for one big event and then flies off again.
To work on your consistency, TweetDeck and Hootsuite are your two main tools. I have two branded accounts that I work with. Every Monday I sit down to schedule out the tweets for the week using both tools. It takes about 2 hours for each one. I then come back and spend about half an hour each day following up on messages. A blogger can follow a similar time investment schedule.
Twitter is the new home of organic outreach
Facebook had a good run, but it is now Twitter's time for anyone looking to do anything with social media beyond keeping in touch with their mom or high school friends. Investing more time in Twitter's organic reach is going to help your blog grow, put you in touch with key crowd influencers, and prevent you from wasting your time on Facebook!
Image credit to Wikimedia Commons.