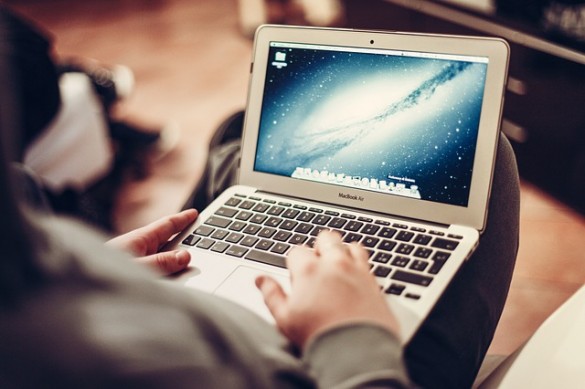 Editor's note: This post was written by Steve Aedy, ghost blogger and writer for FreshEssays, a community of experts that provide advice on writing and editing. He enjoys blogging, non-fiction writing and good reading. Reach him on Google+.
As the blogging community has grown, so have the number of online tools available to writers. Content writers work in an increasingly competitive field where quality content is expected under tight deadlines. As new trends in writing and blogging develop overnight, it's important to improve your own writing and be tech-savvy.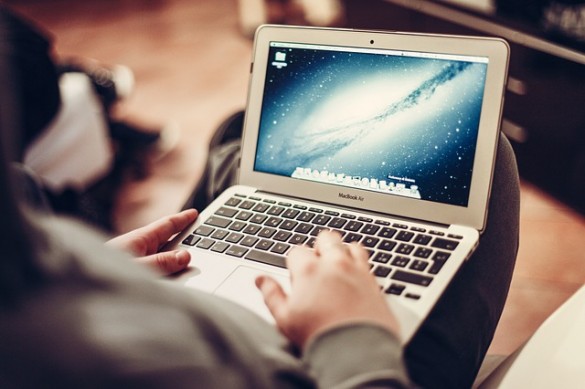 Advanced editing apps, time-management tools, free image databases, pro tips on blogging and writer's communities can make significant contributions to the quality of your content. While many of these resources are free, some will charge a small fee. Depending on how much work you're doing as a writer or how much you plan on doing, a small investment in some of these programs may be worth it. Check out these resources for improving your content.
Things Every Writer Should Have
AP Stylebook (Associated Press Stylebook) is the respected standard-setter for writing styles, grammar, punctuation, etc. If you have doubts about capitalization, hyphens, spelling or any other nook and cranny of writing rules, this is your bible. It's updated annually and is the ultimate reference for writers. Editors and professional writers are well-versed in AP Stylebook rules and regulations. Access to their online version costs $25 annually.
Thesaurus.com is the biggest online thesaurus. Simple and easy-to-use, it's a tool that every writer needs once in a while. It also provides a dictionary, a quotes list and a translator tab.
OneLook Reverse Dictionary is the perfect resource when you can't remember the word you're looking for. Type in a description of what the word means and it provides you a list of possibilities. Genius.
Technical & Editing Aids
Hemingway is an app that highlights grammatical and style errors with color. It's an easy-to-use app that spots problems such as lengthy sentences, adverbs, long words and passive voice. It also gives you a paragraph, sentence, word and character counter and rates your piece for readability. A great tool for trimming the fat from your writing.
Wordcounter is a tool that counts the number of times the same words appear in your text. No better way to prevent you from becoming repetitive.
Pro Writing Aid is a multi-functional editing tool. Its features include the basics like grammar and spell-check and then delves into things like readability, overused or ineffective words, cliches, paragraph structure improvement and best of all, an online plagiarism detector. Keeps your writing clean and error-free.
MacJournal is a journaling program that allows you to add music, photos and videos to your journal and uploads easily to Blogger, WordPress, LiveJournal, Tumblr and others. It also includes a timer to monitor how long you've been writing and fun personalized features like choosing a color to suit your mood or the tone of an entry.
SmartEdit is an advanced editing tool that runs 20 different checks on your text for things like repeated phrases and words, adverbs, redundancies, cliches, misused words, quote use, punctuation and more. Works for Macs and Windows. It offers a ten-day free trial, after which you can purchase one of its two versions for $57 or $67.
Draft has an incredible amount of features. Ready for a shortlist?
Saves and protects old versions of your documents from overwrites so you never lose content.
Offers copy-editing services at the click of a button.
Provides a visual comparison of different drafts using color-coding.
Imports documents from Dropbox, Evernote, Box and Google Drive.
Publishes directly to WordPress, Tumblr, Ghost, Blogger, Twitter, LinkedIn, Basecamp.
Offers audio/video transcription tools.
Contains a "Simpify" button to eliminate wordiness.
And perhaps the most unique is the Hemingway mode that removes your ability to hit the delete button, so you can free-write without editing, like writing on paper.
Time-Management
Rescue Time is a program that tracks your activities on your computer. You can set it to block time-sucking or distracting websites (aka Facebook). It measures the amount of time you've spent on different activities such as writing, emailing, playing games, etc. It breaks down your activities into graphs and numbers, so you can get a clear picture of how you're spending your time. A great time-management tool for those in need of a little discipline.
Blogging
Kikolani is a blog written by professional content writer Kristi Hines. Check out her advice to content writers including beginner-advanced tips for bloggers from creating images for your blog posts to content marketing.
WordPress Tips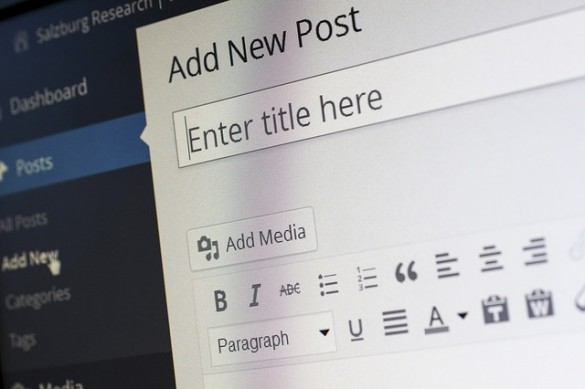 Beginner's Guide for WordPress is a great primer source for WordPress users. Hundreds of articles on everything from starting your first WordPress blog to strategies to increase email subscribers to getting Google's Verified Authorship for your blog. Get schooled in WordPress from the pros!
Communities
Scribophile is an online writer's community with thousands of members. It works on the "karma" system where you must give feedback on someone else's writing in order to receive feedback for your own. Its "spotlight" system moves your work through a queue, so that it eventually receives the "spotlight" and stays there until a certain number of feedbacks have been reached. It also features advice from professional writers and tips for freelancers. Its basic services are free and premium services run you $9/month or $65/year.
Free Images
Flickr Creative Commons license is a database of free photos that you can use for your blog posts.
Freedigitalphotos.net is another great source of free photos and illustrations. Reasonably priced larger images available as well.
Adopting some (or all) of these resources will not only improve your content, but help keep you up-to-date with new industry standards. Blogging has introduced a new form of writing and the key to successful content writing is staying current. While some of the resources require time to get used to, the end result can save time and improve your content- a total win-win. Happy blogging!
More blogging tools to help you: