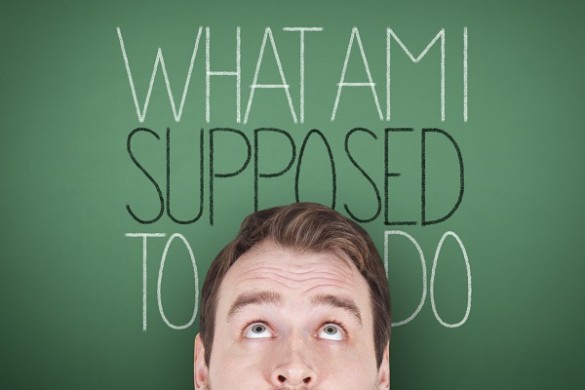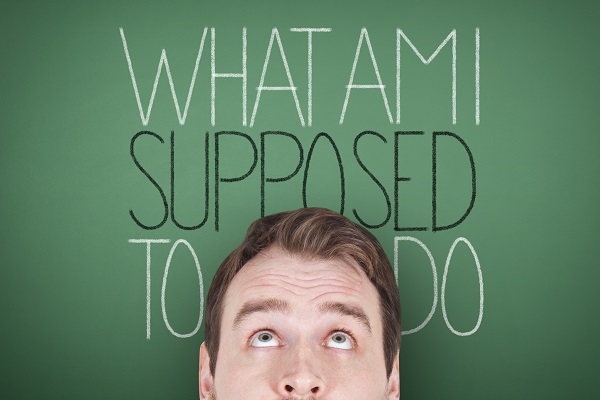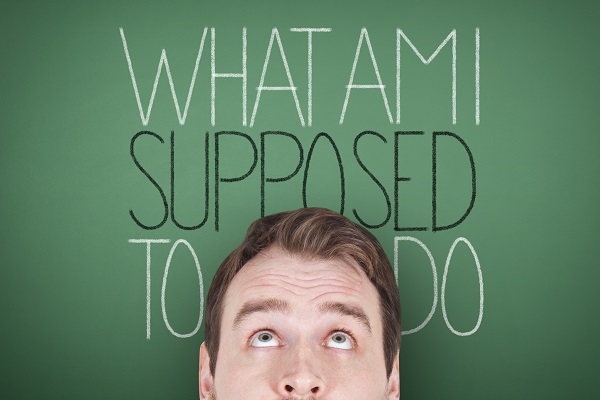 Blogging is easy, you can make millions, and if Perez Hilton can do it you can too, right? Not necessarily. It's actually just about as easy to make millions blogging as it is to make millions do anything other type of entrepreneurial pursuit. While some people rely on their expertise, others on their sheer writing skills, and still others on their charisma and personality to create successful blogs, those are the lucky few. For most, they're fortunate if they can create a blog that drums up any revenue at all.
However, if you dream of having your own blog, there are a lot of myths and misconceptions to address first. Remember than an abandoned blog is worse than a non-existent one, so make sure you're ready before you pick your WordPress theme. Here are the biggest signs you're not ready to blog and how you can address them:
You haven't researched your niche
What are you going to blog about—makeup tips, Apple products, medical equipment, baking, card games? A successful blog is usually driven by passion and expertise, so consider what exactly makes you tick and then research it to death. You need to know who the competition is, what the successful bloggers in your niche do, and how you can do it better. Just like becoming a traditional writer, the more you read the better you'll be.
You don't know the first thing about web design
You don't need to be a web developer in order to create and manage your own blog—in fact, with platforms like WordPress readily available, it's easier than ever to create your website/blog. However, if you haven't looked into your options and figured out if you have the tech skills to make it happen, you're putting the horse before the cart. It doesn't really matter how brilliant the stuff is you want to say if you don't know how to get it out there.
You're crunched for time
A successful blog requires regular postings, preferably once per day (or more), and at least three times per week. That might not sound like a big deal, but consider this: Each blog needs to be high quality, researched and engage your audience. If you have a hectic schedule, chances are you don't have time to nurture a new blog on top of everything else. If blogging is a priority, rearrange your schedule to carve out time each day to focus on it.
Your writing skills are subpar
There are certainly a few successful blogs where the writing isn't the best, but these blogs usually make up for it with a killer personality, expertise you can't get anywhere else, or another balancer. You might have some of those, too, but it's going to be a lot easier if you also have great writing skills. Unless you're focusing on a video- or image-only blog, try taking some writing classes first.
You're not tapped in to your community
No matter what kind of niche you're considering, you need to establish yourself with authority and as a leader in the field. This starts with networking, reading related blogs, keeping up with the news and maybe setting up a Google Alerts for key words. You can't just jump in blindly and expect to swim with the sharks—you need to be prepared and informed before trying to join their ranks.
You have no idea what SEO is an acronym for
Search engine optimization (SEO) is a set of best practices search engines like Google uses to rank websites that are most relevant to searchers. For example, if someone Googles "green cleaning tips" and that's what you blog about, you're going to show up somewhere in the search results—whether it's page one or page 50. By using SEO skills (which are constantly evolving), you'll be able to improve your rankings. Studies show that almost no one looks past the first page of search results and few people look beyond the first few hits.
You think it'll be easy
Serious blogging is a job and, worse, it's akin to owning a small business—most of which fail. If you think blogging with be fun and easy and all you really want to do is wax poetic about your cat, by all means go for it. However, if you want to blog to eventually make money, establish your reputation or otherwise use it professionally, you need to see it as the challenging work that it is. Going into any new venture thinking it's easy is a recipe for disaster.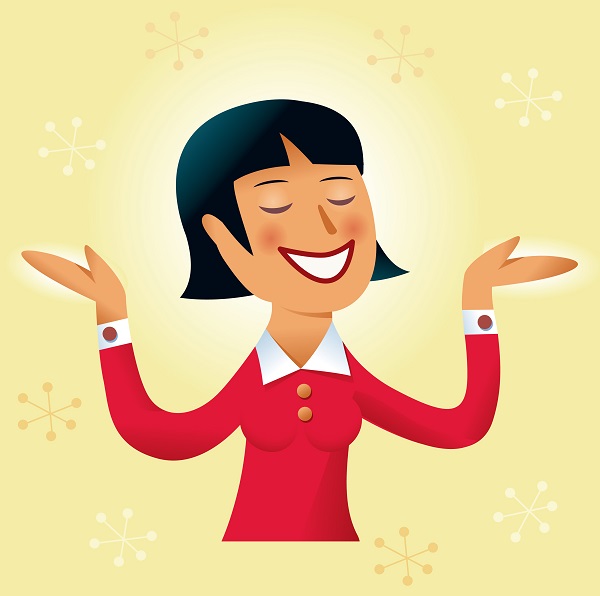 You're not really sure how to make money doing it
There are many ways to make money blogging: You can monetize it, rely on PPC or other ads, eventually have people sponsor you if you make it big, or end up turning your blog into a business where you offer services or goods. However, you at least need to have a plan of how you'll make money should it ever come to that and remember that it can take months of almost no interest and absolutely no income before it starts to trickle in.
You have a few failed blogs under your belt
This doesn't necessarily mean that you've failed before so you'll fail again—maybe things have changed, you've changed, your situation has changed or your goals have shifted. However, history tends to repeat itself so you need to honestly assess why it didn't work out in the past and why it will this time. It's kind of like revisiting an old relationship: Sometimes it'll work out the second time around, but what if the reason for failure is still prevalent?
You want a vlog but don't know about film production
Yes, there are video bloggers who rely only on their webcam and do virtually nothing for staging, lighting or editing. These are the rare exceptions and you shouldn't set yourself up to fail from the beginning. If vlogging strikes your fancy, invest in quality equipment, learn the basics of film production and ensure a professional looking vlog even if you're just talking about the latest celebrity fashion blunders.
You don't get that it's not "just" blogging
To build a successful blog you need to build a successful brand. This means self-branding, online reputation management and doing many more things besides keeping up with your blog. It requires online networking, social media management, guest blogging, link building and making a name for yourself in other venues. If you rely solely on blogging for your reputation, you're swimming in a pool that's too small. Expand, grow, always keep learning and remember that blogging is one of many tools you need to focus on.
Deep down it doesn't feel right
Everyone knows they should trust their instincts, and yet that's often the first advisor that you push on the back burner. Whether you feel like it's just a phase (perhaps you're enamored with a blogger you follow yourself), know you don't have time right now or just feel like you wouldn't keep up with the commitment, listen to that inner voice. You can always reassess down the line when you might be in a better position.
You haven't found your voice
Whether it's in writing or on video, a unique voice and personality is crucial for a successful blog. You'll know because you'll be told by many others (beyond family and friends) that you're "a great writer" or "really charismatic." This is another time when you have to trust your gut to tell you when you're ready, but don't jump the gun. Blind leaps of faith rarely work out, yet the successful leaps are the ones everyone talks about.
You really just want to do it to work from home
Working from home can be a great thing—for certain people. However, there are many options for working from home that have nothing to do with blogging. If that's your real goal, start researching freelance opportunities or even full-time, permanent positions that offer telecommuting options or virtual office environments. There's no shame in wanting to work from home in yoga pants all day, but it shouldn't be a reason to suddenly embrace the life of a blogger. Plus, remember that it will take a long time to ever make money blogging if that ever happens.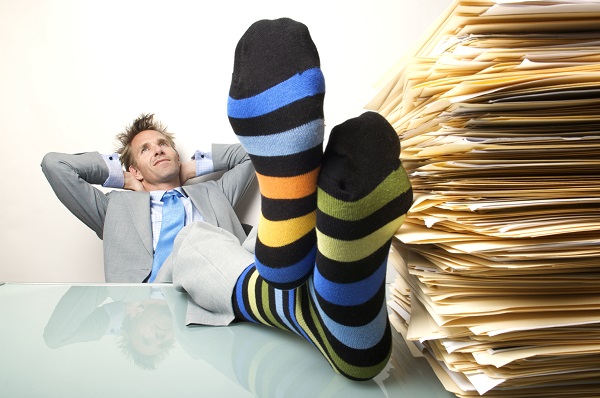 You procrastinate
In the world of blogging and working from home, procrastinators really struggle. When you don't have someone breathing down your neck to get work done, you tend to put it off. If you don't have an ounce of Type-A in you, are a procrastinator or tend to get distracted easily, blogging is going to be incredibly challenging. Are you sure you're up for those kinds of demands?
Blogging can be an incredibly fulfilling, rewarding and sometimes even lucrative career but it's only for a select few. If you think you've got the magic touch, make sure your homework is done and the timing is right. That's true in all things, and it's crucial with blogging.