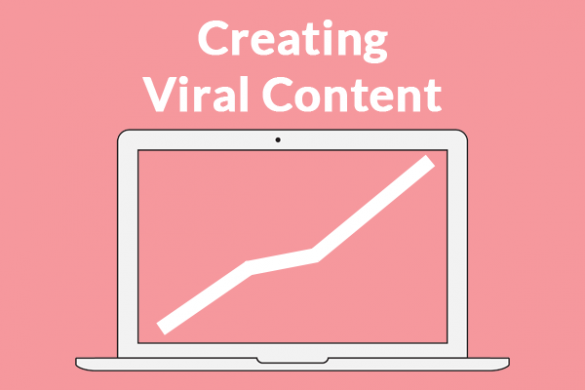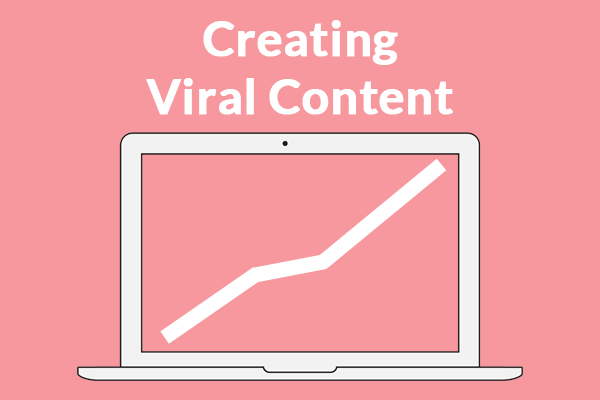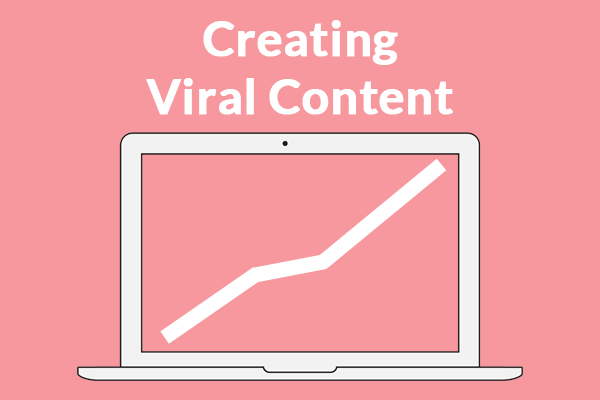 Tell me if this sounds familiar…
You just wrote a great piece of content and hit publish. You open up Google Analytics and eagerly await the huge flood of traffic.
But it never comes
This is exactly what happened when I started writing blog posts on BootstrapBay; a marketplace for Bootstrap themes & templates that I co-founded 7 months ago.
After reading up on content marketing, I knew it could be highly effective. I started writing a bunch of tutorials and informative posts about the Bootstrap framework. Despite the great content, we were only getting 10-20 people a day visiting our site. I knew there had to be a better way to bring in more traffic and potential customers.
I then stumbled upon this post from Brian Dean over at Backlinko where he introduced something called The Skyscraper Technique.
I decided to give it a try for myself and boy was I happy I did. I was able to generate 17,500 visits to our site in one day. More importantly, we generated over 60 backlinks, a ton of social media shares and we boosted our SEO considerably. Heres a snapshot of the social media shares (to date) and the surge in traffic we got after promoting the post.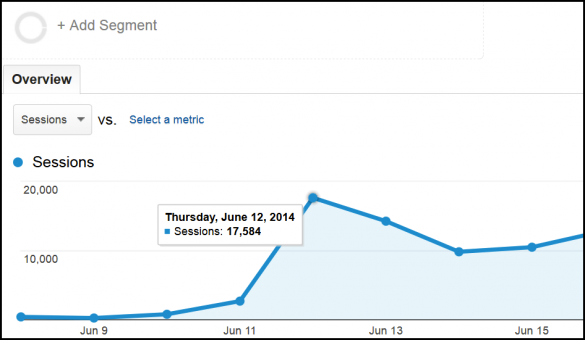 How to Implement The Technique
The technique is built around 3 steps. Find related content that has already done well in your niche, make it better, then promote it to the proper audience.
Lets look at each step in more detail and how I applied it.
Step 1 – Finding the Content
Content marketing can be an extremely useful strategy when done right. The problem is that many people write articles without doing the proper research upfront.
Its much more effective to write articles you know will perform well, rather than writing articles you hope will perform well. If you want your articles to get shared on social media, then you need to write articles that people want to share! It sounds obvious but many people (including myself) make the mistake of not doing this.
So how do you find content that you know will perform well? Theres two key methods.
Look at Your Competitors
One of the easiest ways to generate content ideas is to look at your competitors. Its a great idea to follow your competitors blogs so you can keep up with what kind of content they're producing and what content is doing well.
Here are a couple tools to help you identify the best performing content.
BuzzSumo: This is a fantastic tool. You can search by topic, influencer or URL and it will spit out the top shared content. There are tons of filtering options as well.
Open Site Explorer: Enter your competitor's URL and click on Top Pages.
QuckSprout Tool – Enter your competitors URL and click on Social Media Analysis. It will then give you their most shared pages.
Look at Your Industry
Similar to following your competitors, you should become active on industry related websites and forums. For example, if youre in the web design/development space like we are, you should be following the web_design & webdev subreddits and paying attention to what kind of content is getting upvoted.
In my case, I noticed that this post on where to get free stock photos did extremely well. I knew this topic would be a big hit for web designers as well as bloggers, graphic designers, and other creative professionals.
Other relevant communities in our space include Designer News, Hacker News, Dribble and Behance. Youd be surprised just how many communities exist for a particular niche. Do some searching and identify where your target audience hangs out and what content is doing well.
Step 2 – Improving the Content
This is probably the most important step. If youre not adding value to the stuff thats already out there, dont bother creating another piece of content. Theres already a ton of content on the web and the only way to succeed is to stand out from the pack.
In the post I used for my skyscraper, the author simply listed out a bunch of links. I took it a few steps further and added value in the following ways.
I turned it into a full blown blog post with an intro, body and conclusion.
I talked about the different types of licenses (free from copyright restrictions, creative commons public domain and creative commons attribution) and which license each website uses.
I gave a brief description of all the resources I was linking out to.
I provided sample pictures of all the resources.
I added additional resources that werent in the original post. (I think the original post has been updated now).
When all was said and done, I wrote the following post:
14 Amazing Sites with Breathtaking Free Stock Photos.
*Note that it used to be 12 but I've added more resources.
Step 3 – Promoting the Content
As I alluded to in the intro, your audience isnt going to magically find your content unless you already have an audience built up. And even then, you should still be actively promoting your content.
The first thing I did was post the thread on Reddit. The thread received 180 net upvotes and a couple thousand visits to the post. Not bad.
I then posted the link on all the typical social media channels. The one that really took off was StumbleUpon. Shortly after we we posted the link there, it took off like wildfire.
Although we generated massive amounts of traffic from StumbleUpon, engagement from these users was low and bounce rates were high. So dont expect a ton of quality leads from this source of traffic. Nevertheless, the surge in traffic lead to a lot of social media shares and some quality backlinks.
Lastly, you want to reach out to influencers in your industry. This will only work if your content is top notch and valuable to their readers. In order to find influencers in your space, check out Followerwonk, a free tool from Moz.
Send them a friendly email letting them know about your content and that you think it would be valuable to their readers. Try something like this:
Hey Influencer,
Love the content on your blog, especially the post about [somewhat related post]. Keep up the good work!
I also just wanted to give you a heads up about the latest blog post I just published about [your blog post]. I think your readers would enjoy it.
[Link]
Cheers,
Christopher
Success rates will vary depending on how great your content is and who youre reaching out to.
Conclusion
As you can see, writing content that you know will perform well can be a lot better than writing content you hope will perform well. As long as youre bringing added value to whats already out there, your readers will reward you for it.
More on content marketing:
4 Striking Things Bloggers Can Do to be True Game Changers & Increase Engagement
The Key Foundation for Using Content to Transform Your Website into a Close-Knit Community
Author:
Christopher Gimmer
Christopher is an entrepreneur, technical marketer and the co-founder of BootstrapBay; a marketplace for premium Bootstrap themes & templates. Follow him on Twitter and signup for his mailing list for tips on how to grow your business and get more traffic.