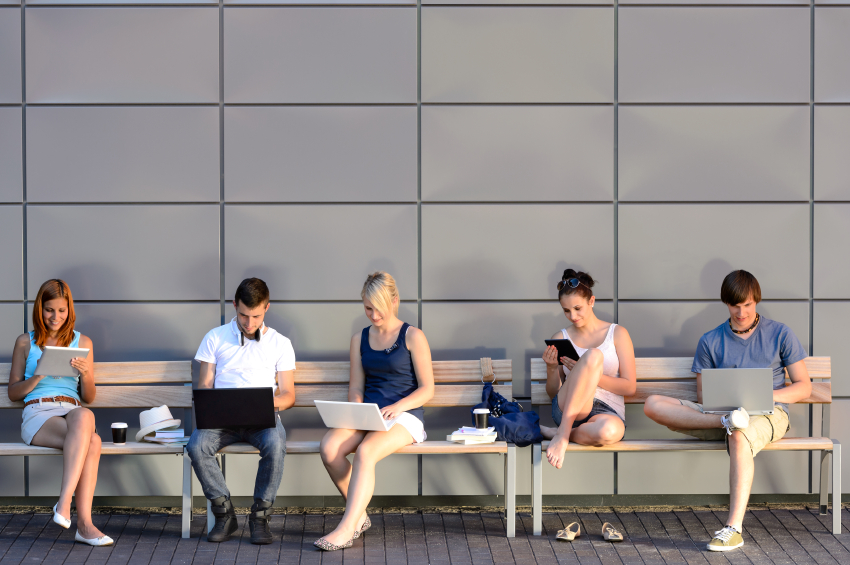 With each passing year come more dire warnings from university professors who complain about the fact that their incoming students simply do not know how to express themselves with the written word. One possible reason for this learning gap is that students do not put enough emphasis on writing in the classroom. With the move towards collaborative learning and project-based assessments, students are doing a lot less writing than they were a generation ago.
The answer is not simply to pile on more essay assignments, though. While students do need to write more often, writing serves instructional ends – as well as personal ones – when it is authentic. Blogging is a writing style that lives squarely in the twenty-first century, but it is also a medium that goes back centuries, what with the pamphlets that essayists would spread around town in the first centuries after Gutenberg fashioned that printing press. Because we want our students writing as much as possible, we should encourage them to create a blog so that they can feel a sense of ownership in what they create. There are several reasons why blogging will create stronger writers in the classroom.
1. Blogs have authenticity
Do you want your students to write for actual audiences, instead of just pretend ones? Blogging is the perfect format. They write their thoughts, and then they get to see how the world interacts with them by looking at statistics. If they are looking to impress the blogosphere with their writing, their quality will increase because they are the ones raising the bar, not you.
Once your students generate an audience of real readers out there in the world, the writer instantly feels a sense of connection. You as the teacher have to read their work, and so you are not part of their authentic audience. Getting feedback from real people, who have no obligation to read their work, is much more motivational than the positive words you may say.
2. Blogs allow passions to flow freely
No matter what your passion in life is, it is likely that other people have also started blogs about it. If you have students who are into lacrosse, crochet, chess, the band One Direction, lizards or any other area of interest, your students will write freely about what they enjoy. Finding other bloggers who share their interests will galvanise many of your students, inspiring them to write more richly and deeply as they become part of a community.
3. Blogs ask for feedback
One of the most educational parts of the blogging process involves learning how to deal with feedback from other people. Readers who have an opinion about blog entries will often post comments, and those ideas often provide the most meaningful form of feedback on writing. This saves you as the teacher from having to mark every issue with an entry, because the other readers are sure to point some of the most obvious flaws out. Also, students who receive feedback that is positive walk away with validation not just for their viewpoint but also for the way in which they express that viewpoint.
4. Blogging permits experimentation with more than one form of media
When you craft a blog entry, you can add sound files, pictures, and videos to your content in ways that print media simply cannot replicate. Consider ways in which this versatility makes communication richer, and find ways to integrate the different types of media into your lessons as a teacher, so that your kids have rich products on their blogs.
Companies like 34SP can help teachers create blogging communities by providing reliable web hosting that will allow their students work to be seen by the widest audience of all.