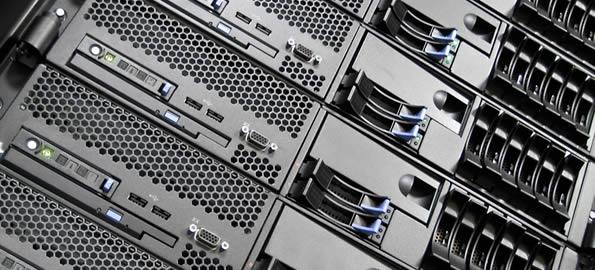 One of the most frequently asked questions concerning about the virtual private server is the difference between managed and unmanaged VPS hosting. Therefore, our editors have carried out a comprehensive comparison between the two options with a detailed explanation about them, with which you can choose the most suited one according to your explicit requirements and knowledge.
Affordability – Managed Wins
In common cases, the managed hosting is undoubtedly more expensive than the unmanaged one if you compare them with the same allocation of disk space, monthly data transfer, CPU, RAM, and dedicated IP addresses. After all, hosting providers have to do all the basic configurations, installations, updates, and many more for you, so they charge more for these services.
As for the unmanaged one, you can enjoy a relatively low rate in the very beginning. However, once you get stuck with your site or account, the unmanaged hosts may charge you highly while the managed service providers can help you resolve the problems without any cost.
Frankly, if you have no confidence on resolving all the hosting issues that may happen in the future, choosing a budget-friendly managed VPS from this award page is a better option for you.
Technical Support – Managed Wins
One of the most obvious benefits of managed VPS is that whenever you encounter any problems with your account, website, or applications, you can get the best help from your host if it is a reliable company.
However, if you purchase an unmanaged service and meet issues, you have to deal with them on your own, and cannot expect a free hand from the hosting company.
Ease of Use – Managed Wins
Managed plan allows you to concentrate on the development of your website only. All the "in-site" issues or configuration requests you may have with the web server are handled by your hosting company, such as security update and audit, server patch, hardware configuration, server setup, and many more. Besides, the host pre-installs and pre-configures all the necessary applications, especially the cPanel that helps you control your website without any hassle.
The unmanaged plan is totally different. Your host only focuses on the availability of the web server. It is your responsibility to keep everything in normal, including application installation and configuration, troubleshooting, software setup and upgrade, etc. In addition, many companies even don't offer the control panel by default, so you have to choose and install one on your own.
Freedom – Unmanaged Wins
The lack of freedom is the major drawback of managed hosting. You can only decide everything on your website, but cannot have the full control over anything else.
With unmanaged hosting, however, you can decide and configure everything from the ground up as you want, including the web server, software, script, and many more.
Security – Managed Wins
If you choose a managed VPS hosting service, you can sleep well without the need to worry about the security of your website. This is because your hosting company can protect your site away from any malicious intruders with a lot of safety options, which include file and data backups, anti-spammer technologies, rootkit detectors, as well as some assessment tools to inform you of the security level of your website on a regular basis.
If you choose the unmanaged one, you have to monitor and protect your site on your own, without the help from the hosting company. Therefore, you may feel worried all the times that whether your valuable information has been destroyed or deleted by hackers, unless you have invested a large sum of time, energy, and even money to strengthen your site.
Managed or Unmanaged VPS Hosting
In fact, both of them have some benefits and drawbacks, so you may wonder which one is the best option.
According to our research and investigation, many experts and professional VPS resource sites like BestVPS.us recommend the managed plan, for it gets everything ready and in-control, allowing you to focus on your website only.
However, if you have all the necessary skills and knowledge about this hosting type, and are willing to spend the time and energy to maintain the server, then the unmanaged plan is also worth choosing.