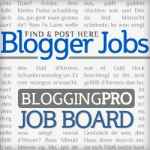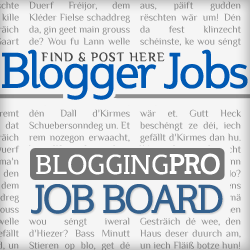 Here are the job board highlights to start the week off.
Shape.com is seeking an experienced and enthusiastic candidate for a freelance position. Candidates must be familiar with social media platforms, general social media strategy, social scheduling tools such as Sprout Social and Curalate, and have a strong interest in health and fitness.

InsuraMatch.com seeks experienced freelance writers who can write interesting stories involving home, auto, renters, umbrella, motorcycle, RV and boat topics, which have strong or loose ties to insurance. Stories can range from featurey and "listy" type pieces to in-depth, thought-provoking articles.
This is a freelance opportunity for personal finance writers and bloggers to provide a minimum of 15 articles per month on personal finance, banking, personal insurance and business insurance topics.
Advantage Service Company is a full service business that offers heat, air, electrical, plumbing and refrigeration to residential and commercial residents in Central Arkansas. They have just launched a new website and are looking for a blogger to help with posts. They would like to do this temp-to-hire at first where they pay you to write 2 posts in January to see if they like your writing style. If they do, they would extend the contract and pay you for more posts (1-2 a month for a year).
Investimonials.com is seeking a writer who can write super engaging content on many finance subjects. Subjects that cover: personal finance, ETFs, stocks, options, investing, trading, forex, and day trading.
Your job is to a.) Create compelling headlines b.) Write a bank of articles like investopedia and thestreet.com – some informational, some relevant to what's happening now in finance c.) Write awesome relevant content! 🙂
Author: Noemi Tasarra-Twigg
Editor of Splashpress Media, writer, and geek bitten by the travel bug.