Editor's note: This post was written by Barrett Dastrup, a writer in the tech and business space. When he's not writing you'll find him listening to podcasts, reading up on digital marketing blogs, or learning how to cook. You can also connect with him on Twitter: @barrettdastrup.
The idea is simple. You want to increase marketing leads for your business, which means you need information, names, emails etc. And in order to get that information, you offer some form of useful content that visitors to your site would like to have. The only thing they need to do is fill out a form that asks for this information, click submit, and voila, the content is theirs. This concept is not new, and many posts have already been written about gated content. A recent post right here on BloggingPro even mentioned a WordPress Plugin, MailPoet, that helps you do just this.
But what does a service like MailPoet mean when they advertise "single or double opt in, your choice" as a feature? This is also very simple. After the user fills out your form and clicks submit, one of two things can happen. The user can be directed to their email where a confirmation email awaits. After clicking the link in this email, they are led to the promised content. This is called a double opt in process because the user is required to say yes twice.
The second option bypasses this confirmation step, and sends the user to the promised content directly after filling out the form.
Obviously, MailPoet is not the only service providing this type of functionality. You might consider Mailchimp for WordPress or the WordPress-to-Lead for Salesforce CRM. These options are especially beneficial if you want a painless process for visualizing the data that you pull in from your on page forms in a data dashboard.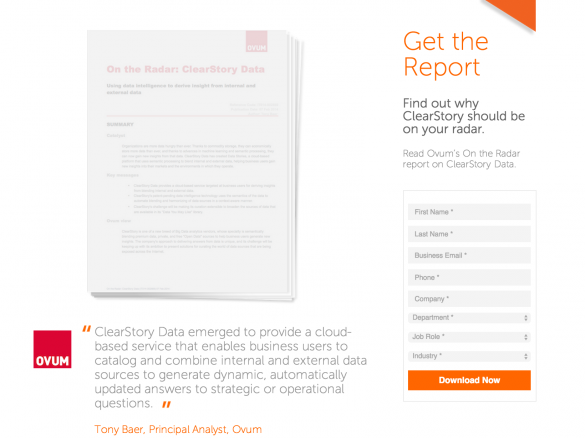 So, now that you know all about single or double opt in process, which one is right for you and your needs?
This question is really best answered by clearly defining and considering your goals for the project.
If your purpose in gating content is to collect leads for an automated mailer you will be sending, the double opt in process might seem more attractive. You will have made it clear to the user before they fill out your form that by doing so, they will be added to an email list. But sometimes users won't see or process that disclaimer. And users who aren't aware of what they are getting themselves into, and that then begin receiving your emails, will view you as invasive and pesky.
If you, however, have a double opt in process in place, this problem will be avoided. Users who miss the disclaimer the first time around will most definitely see it when they are prompted to visit their email to confirm their decision to trade their email address on a mailing list for content. And can decline the option once they've understood more fully what it is they're agreeing to. And users who knew exactly what they were getting into will have no problem going one more step in order to seal the deal. In short, the double opt in process ensures the quality of your list.
But what if you are collecting emails and information, not with any automated mailer in mind, but rather for the sole purpose of sales? You want your site's visitors to provide their information in return for the useful, quality content you promised, and that's it. End of transaction. You don't want them to have to jump through one more hoop in order to receive what they thought they were getting, and for you to receive their information on your backend.
In this case, you might be better off with a single opt in process. That way, the user gets what they want and were expecting, and you do too. After all, you aren't going to be constantly emailing them company newsletters and updates, so making sure they meant to give you their information is not as crucial. However, considering the quality of the leads you are getting should still be a priority, and if using a double opt in process seems to a good option to filter through poor leads, don't rule it out.
There you have it, a quick overview of the single and double opt in processes, and the reason that each exists. If you have decided that gated content is the route you'd like to go (it isn't always the best choice), make sure to sit down with your team and agree on the type of process you feel will be most beneficial in accomplishing your overall goals.