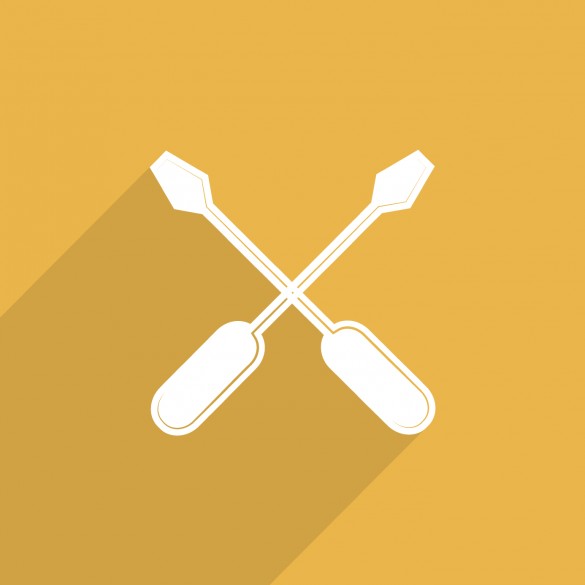 The vast majority of blogs get abandoned, but that doesn't have to be the case. Assuming you're a blogger (or blogger to be) that's ambitious and committed to blogging, you need the right tools and technology to keep up with your reader's demands. However, start by remembering that it's very common to get little or no action on your blog for weeks or even months. Keep an eye on your analytics, tweak your voice as necessary, and welcome comments by ending with open-ended questions.
Here are a few things bloggers need to enjoy online success:
The right blogging platform
WordPress (WP) is a leading blogging platform for a reason, and it's free, user-friendly and widely accepted as the go-to option. Find out what Creative Bloq considers the best free WP themes of last year and use it as a starting point for selecting your own design. Plus, WP has oodles of plug-ins that can help make your content shareable, easier to access, and better looking.
A thick skin
You can't buy or download this, but it's critical for bloggers to get used to flamers, trolls, baiters and more. Not everyone is going to love your blog, some will use it to spam their own goods, and others will start fights just because they can. If you're particularly sensitive, remember that it's a good trait but check out Real Simple's tips on growing a thicker skin in a hurry. You'll need it for those hi-jacked threads.
Time
Everyone has the same time in the day (even Oprah), but it's all about how you manage it. If you can't commit to at least three blogs per week (and ideally one each day), then it might not be the right time to start a blog. Otherwise, you may need to shift your schedule, practice better sleep hygiene, or cut back on one of your hobbies in order to make time to blog. Depending on the complexity of your subject, it shouldn't take more than 30-60 minutes for a text-based blog.
Gadgets and gizmos
A laptop alone isn't enough to bolster your blogging success. Bloggers need quality smartphones on a budget like those from Cheap Phones and the right software to make crafting and publishing a breeze. While you can technically squeeze by using a public computer with maddeningly slow Wi-Fi, that's not conducive to your sticking with a (preferably daily) blog.
Cloud storage
The easiest way to back up your blog (and you need to!) is with cloud storage, and there are plenty of free options out there. In fact, Google Drive is one of the easiest, most intuitive free options out there. You can also use it to share with others, let others edit, or simply keep it as your personal vat of content that won't ever be lost. Unless you end up with thousands of blogs, you probably don't need to pay for cloud storage.
A great host
Web hosting can play a huge role in the quality of your blog, including uptime and site speed. Unfortunately, many people go with the default web host that's offered when they register their domain name. This is usually a free or cheap option because it's on a shared server with as many clients crammed on each server as possible. Do your research and choose a web host with over 99 percent uptime, great reviews, and around the clock customer service.
There's no guarantee that any blog will success, but with these accessories you stand a fighting chance. Don't start a blog just because everyone else is doing it, but if it seems like a good fit then go in prepared.