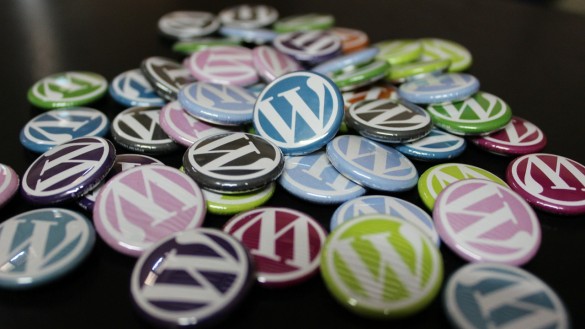 WordPress is one of the best CMSs online. One of the things that make it great is the wealth of plugins to choose from.
Do you want to generate more leads fromyour blog? Done.
Do you wish to supercharge your ecommerce site? Easy.
Do you want a plugin that shows lyrics ofa very popular song Louis Armstrong wrote back in the day from your text editor window? Sure th–
Wait, what?
The Hello Dolly plugin is the default plugin bundled with the WordPress CMS, along with Akismet, ever since the platform was available for download.
But unlike Akismet, which filters out spam from your comments section, this plugin does nothing. It doesn't provide any value to bloggers except show the lyrics of "Hello Dolly" on the upper right part WordPress admin section.
As it stands, the plugin has a rating of 2.8/5.0 on WordPress.org, with 16 users giving it a 5.0 rating (why?) and 21 users giving it a 1.
The plugin was developed by Matt Mullenweg, founding developer of WordPress who is also the man behind Akismet, as well as popular plugins bbPress (forum software) and Jetpack (all-in-one plugin).
Which makes the existence of the Hello Dollyplugin even more curious.
Of all the plugins that you can bundle with the WorldPress CMS, why does it have to this plugin?
Making sense of the senseless
A popular speculation about the Hello Dolly plugin is that it teaches newbie WordPress users how plugins works. It's a light and harmless plugin that shows how to enable an disable a plugins from your dashboard. Here's a post that deconstructs the plugin to show how oneis built.
An interesting argument that was made over this came from a Reddit thread. Instead of setting the Hello Dolly as example on how a plugin is made, the user proposes forplugin thatactually teaches you how to make a plugin.
Another theory is that the plugin isa stepping stone for beginner developers to edit the Hello Dolly plugin or create a new one using this as template. In this WordPress forum support, a user suggest that you can edit the lyrics of the plugin with your preferred song. There's even a plugin called The Dude that takes the concept behind the Hello Dolly plugin and uses the quotes from The Big Lebowski.
Nonetheless, the Hello Dolly plugin has been picked apart by peopleand developers throughout the years. There's a poll that was run in 2009in which majority of the voters wanted the plugin removed from the bundled CMS.
Even WordPress users cannot contain their incredulity towards theplugin.
But why the hate?
The hate may stem from website owners who build multiplesites using WordPress CMS. After installing, one of the first things they do is delete the Hello Dolly plugin. When you have lots of sites that run on WordPress, it is understandablewhy theyfeel annoyed with it.
But if anything, this isa small gripereserved forbloggers who build more than just one WordPress site. If you'reunlikethem, there's little reason for you to "hate" on the Hello Dolly plugin.
Final thoughts: Throughout the years, the Hello Dolly plugin remains a constant among WordPress iteration. Despite what people say about this innocuous plugin, it seems like it's here to stay. In case you're not familiar of the song's lyrics:
Dolly'll never go away
I said she'll never go away
Dolly'll never go away again
More on WordPress plugins:
Freelance writer for hireby day. Heavy sleeper at night. Dreams of non-existent brass rings. Writer by trade. Pro wrestling fan by choice (It's still real to me, damnit!). Family man all the time.