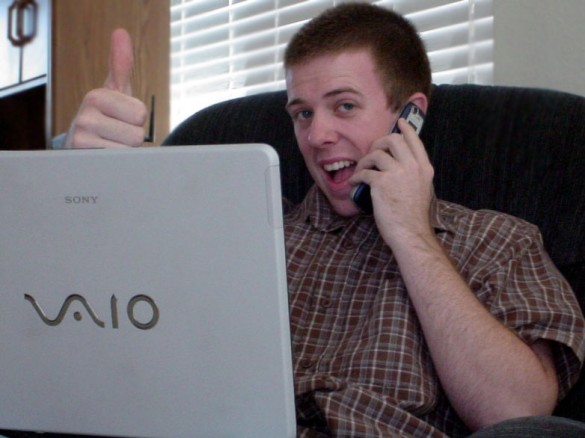 Start your week right with the best blogging jobs from our Job Board.
Good luck, and have a productive week ahead!
Best blogging jobs
MustHaveMenus provides restaurants with an all-in-one menu services, combining menu design, printing, publishing (and soon online ordering) for thousands of restaurants across the U.S. Up until now they've been very quiet, building great technology and reaching out to restaurants individually. Now it's time to build a world-class marketing team.
They need a blog contributor to help them with this endeavor.

A social news web site needs a writer who
-is experienced in writing content that is highly shareable on social media
-is active on social media (Facebook and Twitter at least)
-understands viral content, can identify content that can go viral, and not simply rehash news that has been posted on major sites such as Huffpo, io9, Buzzfeed, etc.
-knows just how important timing is and publishes fresh and breaking news
-has sources for content that are not mainstream (such as those mentioned above), or knows how to find these kinds of sources
-MUST publish posts in between 4AM and 1PM EST. *This is not negotiable, so if you can't commit to this period, please don't apply.*
-is reliable and consistent, able to publish 3-5 posts per day, Monday to Friday. There is also the option of writing on Saturday and Sunday.
-knows at least basic WordPress
With more than 29 million members, Care2 is the largest and most trusted online community empowering people to lead healthier, more sustainable lifestyles while taking action on important causes.
Care2 Healthy Living is seeking bloggers who can write informative, helpful and inspirational posts in the following categories:
* Health (healthy eating, holistic health, fitness)
* Nature (sustainability, gardening, etc.)
* Pets and animal welfare
Energy Central, publisher of award-winning B2B magazines, websites and newsletters, is seeking freelance writers with experience reporting on the fast-changing electric utility industry. The ideal candidates will be expected to chase news as well as spot trends, know their way around regulatory filings and be more than comfortable writing to a sophisticated, exacting audience of senior-level executives and managers. They're looking for someone with several years of journalism under their belts, solid, accomplished writers able to produce high-quality, insightful and thoroughly contextualized articles for online and print.
Take note: absolute fluency in AP style required.
Movoto seeks freelance writers to create "listicles" about cities in Buzzfeed style.
Here's an example of the content they produce: http://www.movoto.com/blog/opinions/moving-to-houston/
They're looking for writers who:
-have the ability to turn around concise, witty copy under tight deadlines
-are familiar with AP Style
-are masters of online research and can write about places they have never been from an insider/local perspective with authority
-have experience sourcing Creative Commons images
-have been working as freelancers for at least one year
-have experience writing listicles (a plus!)