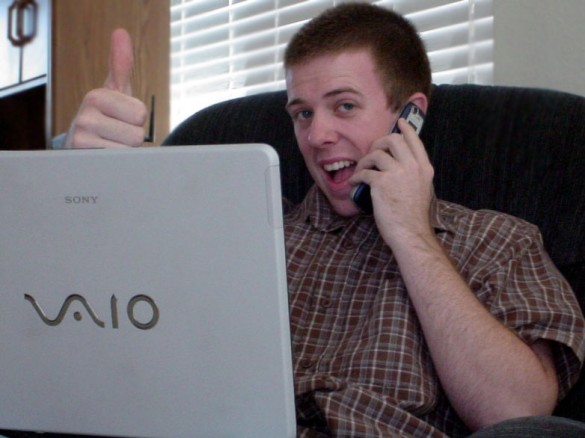 We've got a bunch of interesting blogging (and then some) jobs for you today. Also, you might have noticed that the Job Board has been redesigned. What do you think of it? We hope it makes things easier for you.
Here are the best blogging jobs for you today. Have a great week ahead!
Best blogging jobs this week
Socialnewsdaily.com will be launching a job board shortly and requires a blogger with some experience in the social media, blogging and online publishing industries.
Some tasks include:
-publishing a daily post with a pick of the best social media-related jobs for that day, from Monday to Friday. You will be provided with sources for getting the latest social media jobs.
-updating the jobs board with 3 other social media jobs, from Monday to Friday.

IVXV provides clothing and accessories for men and women mainly in the 23-33 age range.
They are seeking a content creator / blogger to generate a variety of content for their
blog. The blog will gravitate more toward lifestyle: motivational, tips, food, clothing, etc.
PhotoSat are seeking a technical writer for their business to business blog in the mapping industry. They are looking for someone with understanding and writing experience with remote sensing, satellite imagery, 3d data, GIS and surveying.
Blog posts generally will be about the applications of their elevation/topographic mapping products, as well as general industry news, and other suggestions are welcome. The blog will be targeted to engineers, remote sensing & GIS professionals mainly in the mining and oil & gas industries, as well as readers with general interest in the mapping industry. Being able to turn technical jargon into easy to read blog posts is important.
DOPE Magazine, the leading publisher in the cannabis industry, is seeking a top notch individual to be a writer. With the highest consumer readership rate of any competing cannabis media in the region, DOPE Magazine sets the standard for quality content and their staff is the reason they remain number one. If you're a top performing writer with an interest in the cannabis industry and being published in the magazine, DOPE Magazine may be searching for you.
All Day Media runs the websites, Matterdome (www.matterdome.com) and All Day (www.allday.com). But they are looking for all-star writers to contribute only to Matterdome during normal business hours, M-F, and possibly some weekends. Topics of writing range from anything and everything viral.