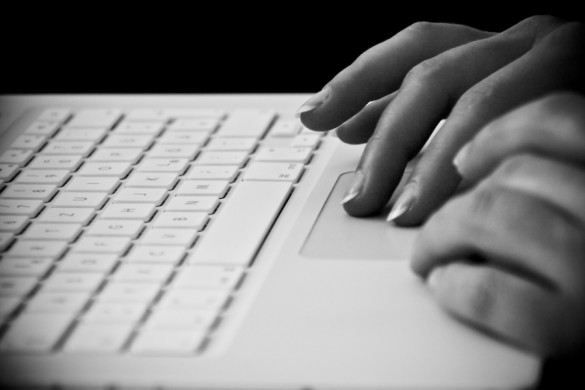 Everyone loves a good blog. There's something intriguing about escaping virtually into someone elses life or reading about the niche subjects that interest you. Thats what makes them such a hot commodity for company websites. After all, small businesses that blog gain an average of 126 percent more lead growth than those without a blog, according to ThinkCreative.
With that in mind, you can learn a lot from some of the most successful blogs on the market, which is why weve put together a list of some of our favorite blogs. This list doesnt feature the most popular blogs that everyone recognizes. Rather, it features a list of underappreciated blogs that have won awards or fans hearts.
Fitness
1. Born Fitness: Adam Bornstein doesnt mess around on his blog, Born Fitness. He examines a variety of fitness topics, from meal plans to kick-butt workouts.
2. Girls Gone Strong: For a womans perspective on overall fitness, check out this blog thats "designed by women for women."
Art
3. Park West Gallery: This blog devoted to anything art news related was voted Alltops "Best of the Best" blog.
4. Saatchi Art: This blog offers a center for artists to congregate in order to display their work, connect with other artists, and meet fans.
Healthy Eating
5. Choosing Raw: Gena Hamshaw shares her recipes, tips, and tricks for turning clean eating into delicious eating. Shes a certified nutritionist looking to make the world a healthier place.
6. Oh She Glows: Angela Liddon made a name for herself by creating a blog revolving around original vegan and gluten free recipes. Her blog was awarded "Best Health and Diet Cooking Blog" in 2014.
Food
7. Food Politics: Scientist and nutritionist Marion Nestle, Ph.D., M.P.H uses this blog to share her favorite recipes, tips, and food news, with just a hint of politics.
8. Mark Bittman: Join this highly rated chef as he not only creates impressive desserts, but also teaches his fans how to make them. You can also check out Bittmans genius in his column in The New York Times.
Mommy
9. Not Your Average Mom: This mom of seven uses her blog to help her maintain order and sanity as she shares hilarious anecdotes and mom tips.
10. The Secret Diary of a Ninja Mom: The blog is as clever as its name, and it focuses on helping single moms navigate parenthood through food, tips, and advice.
Lifestyle
11. Tourist Meets Traveler: Become immersed in this mother/daughter traveling blogging team who write about their travels and give advice to fellow explorers.
12. The Mother List: Known as "the mother of all resources," this blog is devoted to sharing lifestyle moments and suggestions through a clean, family-friendly atmosphere.
News
13. Vox: This user-friendly website is devoted to not only reporting the news, but also helping users understand it.
14. Vocativ: Looking for a fresh, maybe a little opinionated perspective on the latest news stories? Vocativ is the news site for you.
Technology
15. Dcurt.is: Everyone loves a good technology blog, and Dustin Curtis delivers. He shares his opinions, insights, and suggestions on all of the latest technology in a fascinating style.
16 Re/code: This blog is all about delivering the most respectable news from the highest sources in tech media. Their motto is "Because everything in tech and media is constantly being rethought, refreshed, and renewed, Re/codes aim is to reimagine tech journalism." They received the Excellence in Online Journalism Award in 2014, just one year after launching.