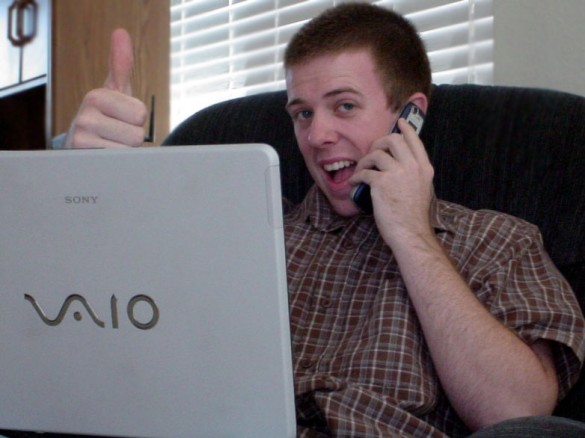 Good Monday, morning job seekers!
This week's Job Board highlights are quite varied, ranging from Apple lovers to tech experts to fitness buffs. I hope you find one that suits you.
Good luck!
Best blogging jobs this week
We're looking for a blogger who is an Apple fanboy – or girl – but can still appreciate the merits of Android (or other brands). If you don't know who Jony Ive is, or you think Infinite Loop stands for an obscure mathematical sign, you can close this window. However, if you can discuss the merits and the downsides of every Apple product released, then we might have something to talk about.

Here's what we're looking for:
-One long (2000-3000 word) in-depth article/month and two-three (1000-2000 word) articles/month (you could be doing all of this, or just 1/article/month and we have a few writers.)
-Writing would be primarily about passive 'alternative investing' including peer-to-peer lending, crowdsourcing investments, private money loans, tax liens, collectibles, "turn-key" rental properties, buying distressed notes, etc. – basically any investments that are not stocks, bonds, forex or commodities. Many types of these investments are real-estate related, but not "active" real estate investing.
Concourse Media, established in Guelph, Ontario, Canada, in 2011 is among Canada's Top
10 publishing companies. We're passionate about publishing websites and technologies that improve the lives of our online customers. We're committed to building one of the web's most exciting and engaged customer networks. We publish a wide variety of engaging, entertaining, and informative articles across our portfolio of vertical publications. Our content is truly unique and aimed at readers seeking the latest and greatest in quality news and information from the best of health, wellness, fitness, food, celebrity, sports, and travel.
Love talking about Fitness? We're looking for you!
The Cheat Sheet, a Quantcast Top 125 website, is looking for a Fitness Freelance Writer to join our team! We are looking for writers to cover topics of fitness, nutrition, and health for our monthly audience of more than 14 million unique visitors. Modern men in our increasingly mobile world come to The Cheat Sheet for its comprehensive analysis of premium lifestyle coverage and you could be a part of our team dedicated to creating and promoting that content!
We're looking to hire a writer for our niche graphic design website, FlyerHeroes.com
The writer will be required to produce optimised content for our store's category pages, landing pages and product descriptions.
The right candidate will understand how to write web copy that is both friendly to the human eye and search engines.
Author: Noemi Tasarra-Twigg
Editor of Splashpress Media, writer, and geek bitten by the travel bug.