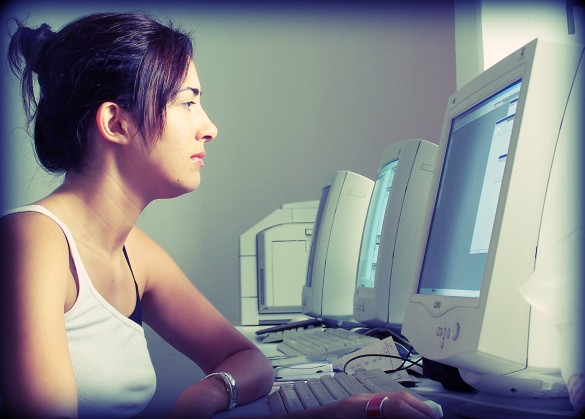 So, you want to learn online? Heed this warning from tech legend Mitchell Kapor: "Getting information off the Internet is like taking a drink from a fire hydrant." And it's true, the sheer vastness of the internet means the quality of information can leave a lot to be desired. We've all come across websites that claim to espouse 'the truth' about the moon landing, evolution, and shape of the earth-and they seem to outnumber the rational sites three to one. Then there's the blogosphere, home to hit or miss content which is naturally colored by personal, religious or political bias. The central question at play here is 'Who do you trust?' With so many competing voices, trying to get a true educational experience online is often frustrating.
Thankfully, a number of websites offer educational content, access to academic works, and even virtual classrooms without relying on the collective word of people who don't know what they're talking about. While there has always been educational material available on the internet, the sleek, fun, easy-to-use presentation is a more recent development. It makes perfect sense – people love to learn, and they love to be engaged doing it.
Some of these websites involve collaboration from the most brilliant minds in academia. Others may be crowd-sourced or user-driven, but always with meticulous detail to accuracy. Imagine how much you could learn by visiting the websites on our list for just a few minutes each day.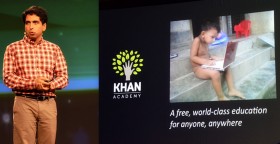 Khan Academy seeks to provide free, university-tier educational programs and courses online. Gaining an in-depth knowledge of a particular academic subject – like math, science, or history has never been easier.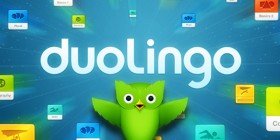 Duolingo offers language learning courses similar to the popular (and expensive) Rosetta Stone software, but completely free of charge. It will stay that way, too. Their motto states: "Learn a language for free. Forever."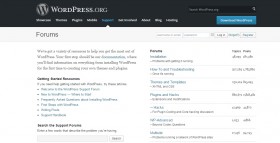 With more than 60 million websites, WordPress is widely considered the preeminent blogging platform. The learning curve, though easier than many other platforms, can still seem steep for beginners. Thankfully, the companys website is home to a comprehensive and thorough guide to all things WordPress. From the basics of how to set up a blog to advanced techniques, you can gain a working knowledge of the platform in no time.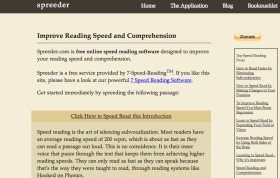 When you read, does your "inner-voice" act as a type of narrator? If so, you actually may be holding yourself back. Your brain is capable of interpreting text at a much faster rate when you eliminate this inner-voice. Spreeder will help you do just that.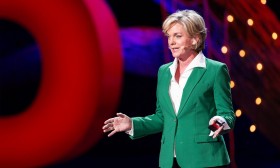 Imagine traveling the globe, hearing the world's most eminent scientists, historians, and captains of industry speak about cutting edge ideas. You'll save quite a bit of money on plane tickets if you watch TED talks, instead.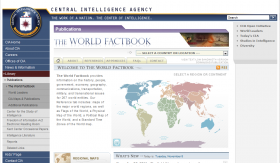 The CIA knows a lot of things. That's no secret. But did you know they share some of it with the public? Check out The World Factbook for summary information on every country on the planet.
MIT have made dozens of courses available online. These courses were prepared by some of the most distinguished professors of our time, and it's all tuition free.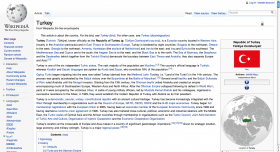 Oh, Wikipedia. Some people just don't know how they feel about you. After all, you've earned a bad reputation for not always citing your sources, citing poor sources, citing sources that have nothing to do with the claim being made, and even citing sources that cite Wikipedia astheirsource. But for all your faults, there remains no better place on the web to get a quick summary of almost any topic you can think of.
When using Wikipedia, keep in mind it is an ongoing, community driven effort. That means you shouldn't take too many things at face value without checking the citations. It serves as a great introduction to a topic and aggregate of sources, however, and can help you get "out of the dark" about a particular subject before researching further.
Bored and want to play a fun trivia game? Hit the "Random Article" button. Read the article that pops up. Hit it again. Now use the internal links to try and navigate back to that original article. You'll spend hours learning about things you didn't even know existed.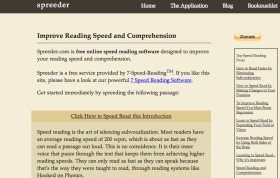 Book lovers, rejoice! Project Gutenberg contains the largest collection of public domain literature anywhere. Time to put your Spreeder training into practice.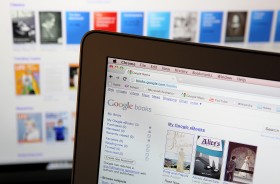 What about works that aren't necessarily in the public domain? Copyright laws make it difficult to access these books online. Google Books takes a unique approach to the dilemma by offering extensive previews of many works, searchable by keyword. This makes finding credible sources for your paper or essay far easier than ever before.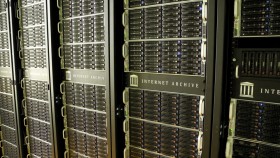 The Internet Archive is a vast storehouse of information and archival material. It's an invaluable resource for historians or anyone interested in preserving the past.
It is also home to thousands of terabytes of user generated artwork, photography, audio, video, and text – all free to use under the Creative Commons license.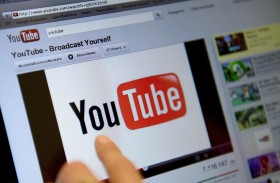 Yes, YouTube did give usCharlie the UnicornandEpic Rap Battles of History, but it's also given us such unforgettable edutainment channels as VSauce, AsapSCIENCE, and CrashCourse.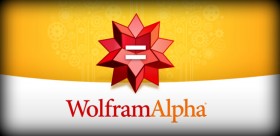 Wolfram Alpha traffics in pure information. Rather than curating a list of search results for a given query, it utilizes a computational engine that presents the information directly from selected data models. It takes a while to get the hang of it, but once you do – you'll discover the joy of pure, unadulterated data.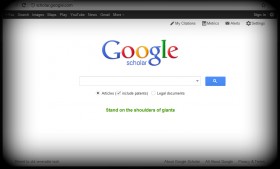 A simple Google search often returns top-level web articles and content tailored to a general audience. If you'd like to take a more scholarly approach to finding usable sources, try Google Scholar.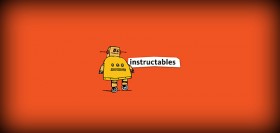 We're witnessing a resurgence of interest in all things DIY. Economic prospects for the millennial generation are looking grim, so what better way to escape the consumer culture of previous generations than learning how to make cool stuff yourself? Instructables is full of straightforward how-to articles and videos that'll turn you into a master craftsperson in no time.