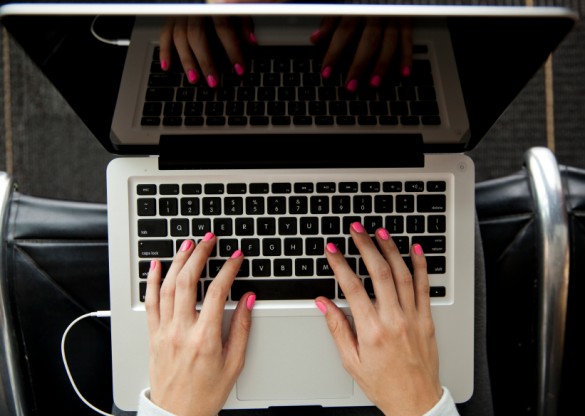 Good Monday morning, BloggingPro readers!
My apologies for not being able to post the highlights recently due to the technical difficulties we've been experiencing.
We're up and running again, so here are the best blogging jobs for you. Have a great week ahead!
Best blogging jobs this week
Blasting News is the world's first global, social magazine: a technological institution connecting writers, content and audience in a professional publication powered by hundreds of thousands of people. The Blasting News mission is to give everybody the ability to post high-quality, original news content in a professional magazine, share their own ideas, and contribute to forming truly independent public opinion.
They're looking for a sports blogger who will report news and tell great stories in the Sport section, using as many different types of media as possible including: articles, videos, photos and audio.

Red Cup Agency are looking for paid bloggers to write posts about motherhood, shopping for safe toys, childproofing, keeping toxic chemicals out of the home, and creative play. A focus on the schooling method called Reggio Emlia or the Waldorf Method would be a plus. If you have a following that includes moms, dads and parents, that is a plus.
Hen's Teeth Network (www.hens-teeth.net) is seeking a ghost writer for a blog on shooting, gun ownership, etc. Think www.alloutdoor.com
For a good example of the types of articles that we want written, see http://www.alloutdoor.com/2015/07/08/optimizing-ammunition-9mm-carbines/.
At OpenTable, we power great dining experiences worldwide by connecting restaurants, people and communities around the table, and enabling them to share some of life's most enriching moments. We love to know what happens around the restaurant table and to share that with diners around the world. We're currently seeking U.S.-based, experienced freelance food + lifestyle writers to contribute dining and restaurant content to our consumer blog (http://blog.opentable.com).
BeFunky is looking to add on to our team of awesome, wickedly talented bloggers. They're looking for creative individuals everywhere that can really showcase the versatility of BeFunky: bloggers looking to take their blogs to the next level, Etsy store owners looking to showcase their products in epic ways, DIY adventurers, small business owners–in short, anyone that can show us the power of BeFunky and how you can utilize it to create things in everyday applications.
Author: Noemi Tasarra-Twigg
Editor of Splashpress Media, writer, and geek bitten by the travel bug.