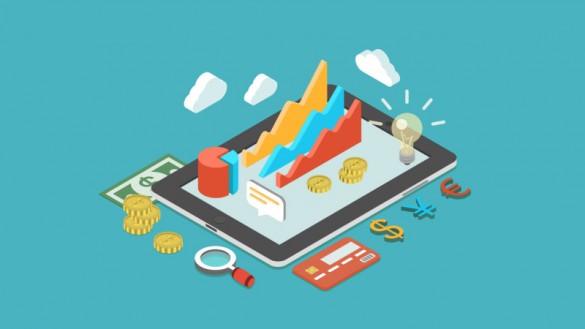 Mobile is booming. More people than ever have mobile devices from which they are searching, connecting, engaging and spending time with more than any other period in history. What's more; things are only going to grow from here.
That's why getting mobile search right is so important for new and old businesses alike. A mobile campaign, when executed well, can really make the difference between success and failure. Let the following tips help you get it spot on.
Location
Recent data shows that mobile shoppers are using store locators to find the nearest places to them where they can try and buy products without ordering online. That's why it's so crucial to get your stores listed on the web, alongside ensuring that you still continue to deliver a great and precise mobile experience for your customers that is continued when they come to visit you at a physical location.
Number One Spot
Make no doubt about it, ad position is an extremely important focus that influences click-through rates and conversions across all devices. On mobile devices though, given their limited screen space compared to that of reputable desktop solutions like those from Dell.com, being in pole position in search engines is even more critical as fewer results are retrieved.
Ranking lower than second for keywords related to your niche is likely to yield much less successful results. That's why it pays to focus on improving your ad performance, testing your headlines, improving your keyword relevance and split testing mobile site designs and landing pages.
Mobile Optimized Advertising
According to the search engine Bing, mobile-optimized advertising sees a much higher percentage click-through rate on smartphones, laptops and tablets than ads that haven't been fine-tuned for mobile. Couple that fact with the consideration that only 11 percent or so of Bing Ads mobile campaigns are actually optimised for mobile devices and it's a no brainer; optimising for mobile will help deliver an edge over competing ads and services.
Fine tune your proposition by analysing your documents and copy from a mobile perspective, making sure your site's pages flow together and deliver a good user-friendly service. Then mobile-optimise your ads.
Outpaced PC and Desktop Searches
Local searches originating from smart phones swamp those made from desktop and PC's in users aged up to 55 years. So for businesses whose key demographic falls in that category, ensuring that your campaigns and websites are fit for mobile is absolutely essential. With that statistic only likely to rise, as well as over 55's continuing to adopt mobile in their everyday lifestyles, expect the effort you put in to optimising for that audience to pay off even greater in the coming years.
Mobile Search and Conversion Types
To really know where you are with mobile search you must also take into account that your ads yield cross-channel leads and conversions, meaning that the effectiveness of your mobile ads can be more versatile when it comes to getting people to talk to you. Take, for example, findings in a recent study by Ipsos, that reports that almost two-thirds of survey respondents favoured click-to-call calls to action in mobile ads.
What's more is the evidence for increased brand loyalty and in-store purchases too. Facilitated by mobile advertising and digital experiences, people are encouraged to visit your business or store in real-life and buy from you based on their experiences online.