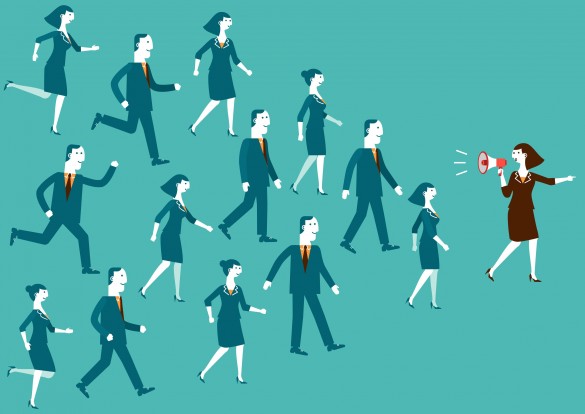 Blog posts aren't going anywhere anytime soon. They're a timeless way to convey relevant and instructive information to customers, and inspire them to engage with your business. However, the traditional plain, black and white blog post won't get you very far these days. If you take a look at the most popular blogs on the web today, you'll notice that they almost always have other elements that make them more visually interesting.
1. Grab Attention With Your Wording
If you want to impress with your blog, start with the language. There are several ways that you can make your wording more enticing, encouraging readers stick with your post. Try a few of the following ideas.
Catchy Subtitles: Most readers briefly scan over a blog post before deciding whether or not they'll read it. Catch their attention with subtitles that go beyond ordinary headings. Use clever titles or alluring information in your subtitles to make readers want to read more. Articles from Forbes are usually excellent examples of this concept.
Personal Anecdotes: Story lines are huge for keeping your audience entertained. Include personal stories or use someone else's story to make a certain topic pop.
Facts and Statistics: Numbers stand out from normal words and can help attract attention to the point you're trying to make. Even if they aren't particularly shocking, proven facts and statistics are extremely effective at piquing reader interest. Hubspot often provides facts and statistics in the form of lists, which can help to explain a lot of information about a narrow topic.
2. Add Images
The more images you can add to your posts, the better. Images bring your words to life and help to make an otherwise boring post more interesting. If your budget and resources are tight, focus on using just one feature image for the beginning of the post. If you're able to, use multiple photos to enhance multiple points. You might even make up your own meme or image to specifically fit the article you're writing.
If you're looking for a great example of how images make blog posts better, check out Buzzfeed's articles. They're currently at the very top of the list of great blogs, and they're increasing in popularity. One of the reasons their blog is so successful is the consistent use of images with each point made, which drives the point home and makes the post shareable.
3. Include Charts
If you're sharing specific facts or data, use charts to convey the information alongside your written word. It makes it easier for your readers to understand the information being given, and aids in the reading process.
If you're looking for a great example of chart use in combination with text, consider this chart from 42 Floors. The text presents specific economic information about a geographic location, and the chart helps to back it up.
4. Turn a Post Into an Infographic
Many blog posts can serve their purposes better if they come in the form of a graphic. Though an infographic should be made well enough to stand alone, oftentimes, popular blogs will use an infographic as a special visual to emphasize their text. They've found that the pairing of blog posts and infographics is a popular method of conveying information.
Consider this infographic blog post from Cool Infographics. The graphic makes the information from the text easier to understand, and helps to bring it to life. It provides the perfect combination, both for those who enjoy reading in-depth articles, and for those who prefer the visual side of information.
If you've hit a point where your blog isn't bringing in the attention your company deserves, take a look at the appearance. Most company blogs could benefit from a little more creative imagination.