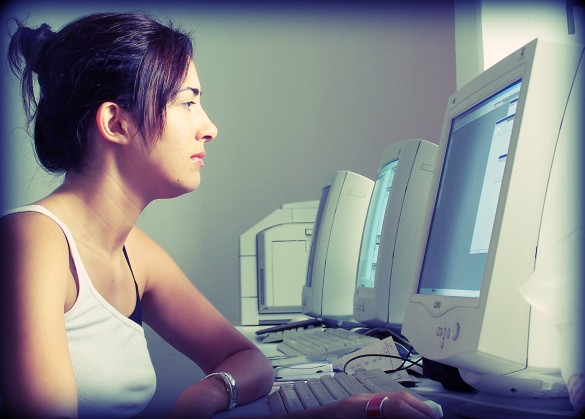 Good morning, BloggingPro folks!
I hope you're ending the month on the right note and are ready to take on September. Before that, here are the best blogging jobs from our Job Board. Good luck!
Best blogging jobs this week
Wpromote is looking for an excellent, reliable, and detail-oriented writer who has experience with financial technology or the corporate finance world. Their client helps companies reach their full potential through a number of different, specialized software solutions for automation and workflow (securities finance, corporate liquidity, insurance, managing investment portfolios, accounting etc.). The client also provides business and technology consulting services and helps customers with IT burdens to set them on a unique path toward growth.
IWT is looking for a Copywriter/Content Marketer to help them create growth and engagement content needed by IWT. Your copy will be seen by millions of people.
This opportunity is for a full-time position. Their team is global and 100% remote. They offer competitive salary and benefits. Ultimately, they're looking for a long-term relationship into which they can invest in the copywriter's growth and training.
CityGuide (cityguideny.com) and ThoughtGallery (thoughtgallery.com) are currently looking for NYC based experienced travel and culture freelance writers to contribute to their stock of articles about the best eats, attractions, talks, and events going on in New York City. You will have a proven track record of creating compelling content across different platforms (from print to digital). This can be a steady beat with regularly published articles.
Jordan Fried requires a high-quality writer to write medium-sized (2000'ish words) pieces on the general state of every country's Internet privacy/freedom/censorship/surveillance.
For the right writer they will pay handsomely per piece. There are a lot of countries in the world, so as you can guess, this is a solid income for the writer they will choose.
I am looking for writers with author accounts on any major news sites or blogs particularly in niches such as general news & politics, business and lifestyle.
I can pay rates starting at $500+ per article and only on topics that are a fit for your niche and that you feel happy with, higher rates can be paid for larger sites.
Author:
Noemi Tasarra-Twigg
Editor of Splashpress Media, writer, and geek bitten by the travel bug.