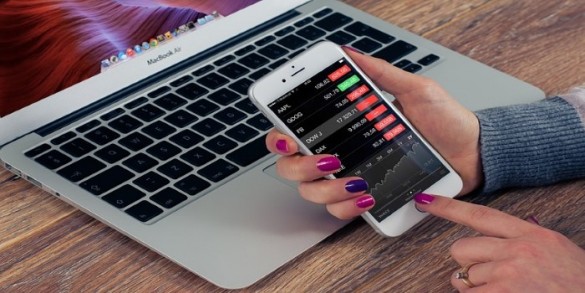 Our Ultimate List of Best Apps for Bloggers
Thanks to the following blogging apps for Android and iOS, managing your website strictly from a desktop computer is now a thing of the past. You have the power to create, edit, and handle every aspect of your blogging needs on the go, including the management of your social media accounts and analytics.
In addition to a previous roundup, here are some more useful apps for bloggers of all shapes and sizes.
Storage, Notes and Data Management
Pocket
Pocket allows you to save multimedia sources (such as articles and videos) for later. Useful if you must conduct important research at a later time or while on the go. It provides several reading modes, the ability to organize your saved sources and easily search for them.
Cogi (Note-taking)
Take notes and store your thoughts conveniently, enabling you to capture those important details for your next blog post. Include images, text and tags to ensure every piece of information is safely stored and neatly organized.
Google Keep
With Google Keep you can add and store notes, photos, audio, and then organize them with easily-accessible labels and various colors for later finding.
Other features include note reminders, the ability to record a voice memo and subsequently having it transcribed by the app. Also don't miss GoKeep for iOS.
Google Drive
Store Word documents, Excel spreadsheets and other multimedia files. Perhaps its greatest feature is the syncing to other Google-enabled devices, thus allowing bloggers to access the data wherever they are.
Blog Post Management and Enhancement
WordPress
The popular platform has quickly become one of the most used, best blogging apps for Android and iOS users. Perform the most common tasks right on your phone and manage posts, check statistics and other WordPress-related goodies. Compatible with WordPress.com and its self-hosted counterpart.
Blogger
The Blogger app provides all the features you know and love from the platform. Edit new and existing posts, switch between accounts, embed multimedia, label your entries and more.
Writer
Writer was designed with simplicity in mind, helping you focus on your next blog post without the unnecessary distractions of traditional word processors. Ideal for jotting down brief ideas to polishing a long blog post with thousands of words.
Our iOS pick works in a similar fashion and it's highly recommended.
Dictionary.com
Bloggers deal a lot with words, thus making the Dictionary.com app a must-have. Learn a new word through its Word of the Day feature, learn how to pronounce them, translate them into more than 30 languages among other benefits.
Data Sharing and Gathering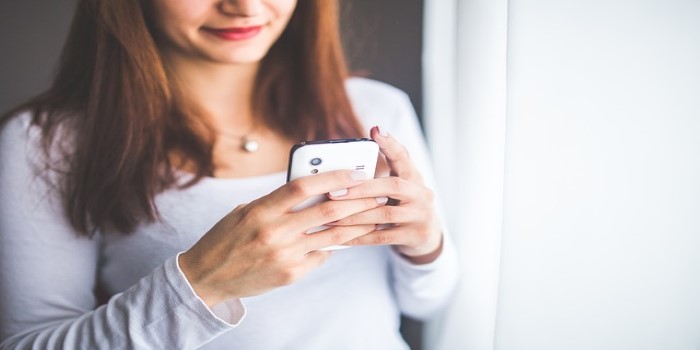 Hootsuite
The best blogging apps for Android and iOS often provide something in common: The ability to multi-task. Every blogger knows the importance of spreading their latest blog posts. Hootsuite manages and schedules your posts across multiple social networks including Facebook, Twitter, LinkedIn and others.
Buffer
Keeping up with multiple social media accounts is overwhelming, and this is where Buffer comes to the rescue. Schedule updates across your favorite networks at any given time, whether you're around or not.
Feedly
RSS reader and content aggregator for your phone. As a blogger, you must keep up with the latest posts from other sources to inspire, educate, and help you grow your blogging business.
Analytics and Organization
Todoist
Build unlimited tasks, get reminders to your inbox, synchronize between devices, organize by categories, colors, priority levels and much more. Simply put, this is a blogger's procrastination killer. Undoubtedly one of the best apps for bloggers, both novices and experienced.
Google Analytics
Access your Google Analytics account from your phone and stay up to date with your website and audience behavior. Perfect for bloggers with multiple and popular websites.
Multimedia and Editing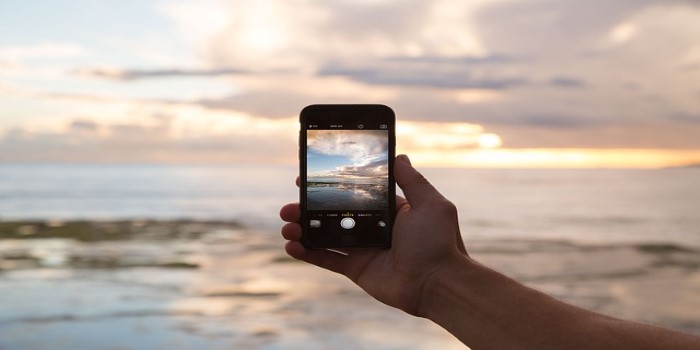 Photo Editor Pro
Photo editing tools are essential for bloggers, considering that online publications thrive on visual content. Photo Editor Pro supports everything you could possibly need and expect, from simple cropping to advanced photo enhancing tools. Also check out our pick for iOS.
VivaVideo
VivaVideo is an easy-to-use, powerful video editing app for your phone. Highly convenient for video bloggers, especially if you often rely on viral video content or record your own footage offline.
What are your personal best blogging apps? Can you name some noteworthy alternatives? Let us know in the comments.
Also don't miss:
Elvis Michael is an avid blogger and e-trepreneur, endlessly exploring new ideas and effective ways to inspire.