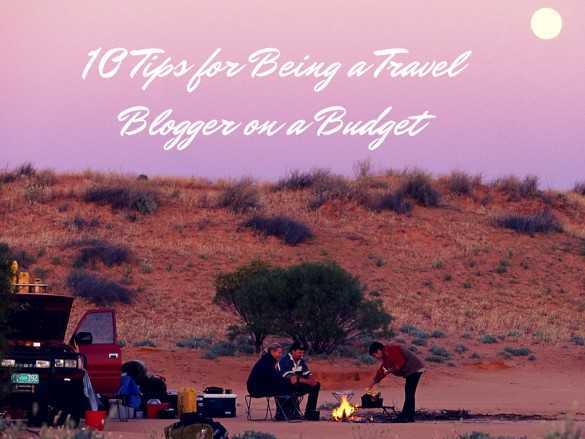 One of the best parts about being a travel blogger is that you get paid to travel all over the world. However, not everyone finds wild success in this industry. Traveling is very expensive, and if your blog doesn't bring in a lot of revenue, your expenses can quickly outweigh your income. If you've got the skill and determination that it takes to be a travel writer, but aren't sure what to do about your tight budget, these tips can help!
1. Get Traveler's Insurance
That's right. Sometimes you need to spend money to save money. The thing about travel is that it's unpredictable. You never know if something is going to get stolen, crashed, canceled, or lost. Traveler's insurance will cover you in the event of all of these and more – saving you big in the long run.
2. Rack up Frequent Flier Miles
One of the best perks of traveling are the frequent flier miles. Do some research and join a frequent flier program that will give you the most bang for your buck. Some credit cards will also award you flying miles. If you play your cards right, after just a few trips, you'll have racked up enough points for a free flight.
3. Follow Budget Travel Bloggers
The best way to travel on a budget is to mimic those who have done it successfully before. There are several great bloggers that share how they travel for a fraction of the cost. For example, 10XTravel.com is a blog devoted to sharing ideas about how to travel for cheap. They recently shared a story about a man that spent three days in Las Vegas for just $7.47, including his flight.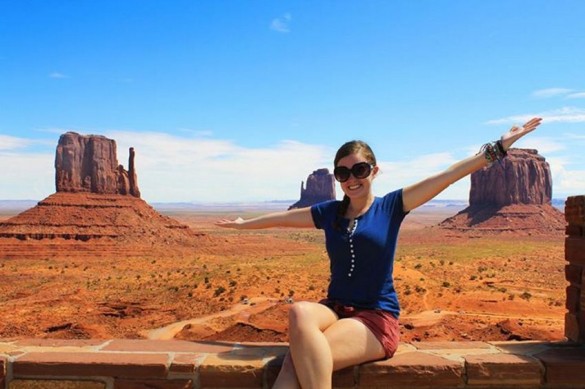 4. Use Coupons
You have to eat and stay somewhere during your trip, and you can reduce your costs by using coupons for local restaurants and hotels. Another great tip is to shop for food like a local. Eat at hole-in-the-wall places or purchase your food at a grocery store rather than a restaurant. Unless you always write about the food on your trips, avoiding big-ticket restaurant items is a great way to save.
5. Choose Budget Destinations
Who says you have to travel to expensive destinations? Choose places where the cost of living and flights are cheap. For example, Nepal is extremely affordable when it comes to lodging and food, and the flights aren't too bad if you go at the right time of year.
6. Spread Travel Content Thin
You don't have to go on a trip every weekend to be a good travel writer. Instead, go on just a few trips a year, spending a good amount of time at each location, and use that content over the course of a few months, rather than a single week. Simply choose a different detail of your trip to write about every week. This will keep your readers entertained, while maintaining your credibility as an experienced travel writer.
7. Skimp on Hotels
Though in some countries and neighborhoods you'll want to choose a nicer hotel for safety reasons, you can cut down on costs dramatically by reducing lodging costs. You might choose to stay in a hostel instead of a hotel, for example. There's also no shame in staying at a Motel 6. You're there to write about the location, not the accommodations.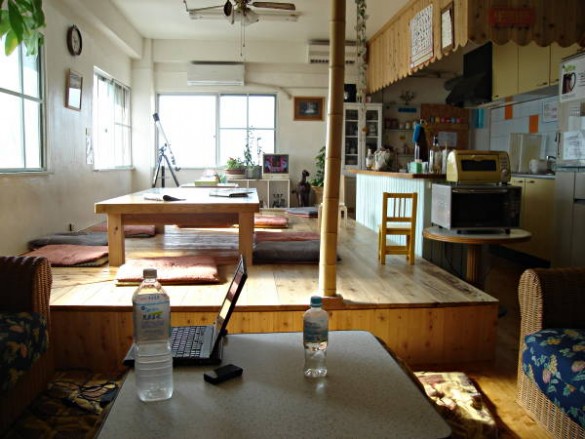 8. Skip the Souvenirs
It's cool to bring something home with you from the trip, but if you're struggling with the costs of travel blogging, it's best to skip making unnecessary purchases. Instead, fill a jar with sand, snap a few photographs, or bring home a rock to add to your collection. It's a fun and unique way to remember your trip without spending a dime.
9. Time It Just Right
Instead of going during the busy season, go when things are a little less hectic. Flights and hotels are usually cheaper on weekdays, and if you go at the beginning or end of the season, you can usually get better deals.
10. Shorten Your Stay
You know you're a good travel writer if you can visit somewhere for just one day and develop weeks of material based on it. Instead of paying extra to stay a week, shorten your stay to just a few days and see as many things as you possibly can. Don't waste time sleeping longer than necessary or relaxing in the hotel. Get your money's worth by seeing everything possible during your short stay.