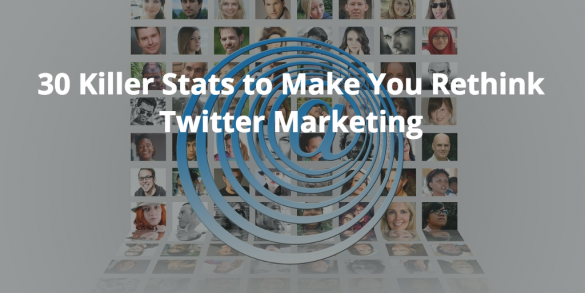 Editor's note: This post was written by Cent, a freelance visual content creator and infographic link builder. You can find him and his experiments at YourEscapeFrom9to5.com.
When I first started blogging about a year ago, I had a tough decision to make: to choose the social media platforms where I was going to build a following.
Facebook was a no-brainer with its huge user base, and so was Pinterest as I was going to use a lot of visual content and infographics.
I was going to leave out Twitter as I had no presence there and had no idea how to leverage it.
As fate would have it, I tried it anyway. I now have a decent following in Twitter which is building up slowly but surely.
Some statistics like the average number of twitter followers and the average time spent by a Twitter user are eye openers. There are other stats like mobile usage in social media and mobile ad revenue which make you sit up, take notice, and do something.
Here are some compelling statistics why you should leverage Twitter, not just for digital marketing but marketing in general.

 Infographic source: YourEscapeFrom9to5.com
Lessons from the Twitter Statistics Infographic
A good way to build a following is to follow influencers and re-tweet their tweets. Make sure you include hashtags to maximise the reach.
Include visuals in your tweets as you don't want your tweets to look exactly the same as many others without images. Make sure the image is catchy.
Take note of Twitter ad revenue that comes from mobile devices. Make sure your website or blog is mobile responsive as most Twitter users use Twitter on their hand held devices. Your site has to load fast too so you don't lose visitors.
Conclusion
I must admit, Twitter and StumleUpon are my favourite social media sites for both traffic and brand recognition. Whichever social media platform you are using be consistent and patient. It goes without saying share only quality content or updates.